I have a friend that made this shift box and might be looking into making them for other keen hot enthusiasts. I have tested it out and there is not much I can think of adding besides a slot for heating pads. This is why no matter what your heating pad type you can get the shift box to the perfect temps. I have tested the foil 9w pad under the box and got a temp of 30 deg c on the warm side and almost room temperature on the cool side. This allows for thermo regulation in the hide it's self. Other cooler heat pads can be made to slide in the hollow floor space.
The walls of the box are also hollow which allows for great insulation when transporting etc.
Here you can see the box closed with snake entrance.
Notice the protective glass sheet that allows for close inspection on your snake. This sheet can be removed through the front of the box if you need to take the snake out for attention.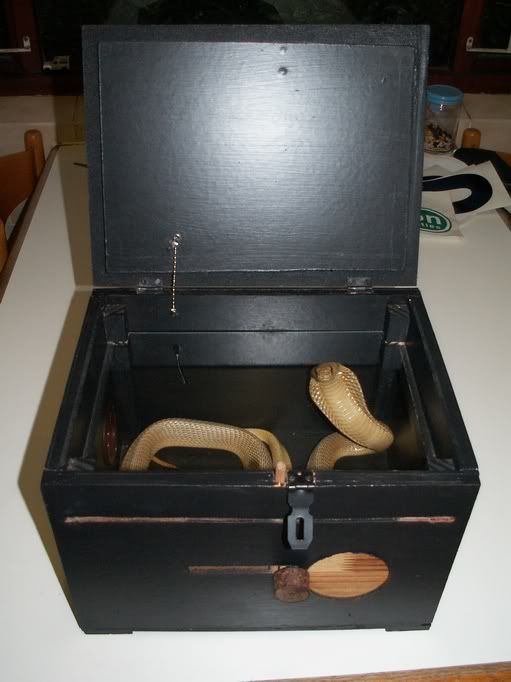 Here you are able to see the wooden rod and the handle which can be removed for transport.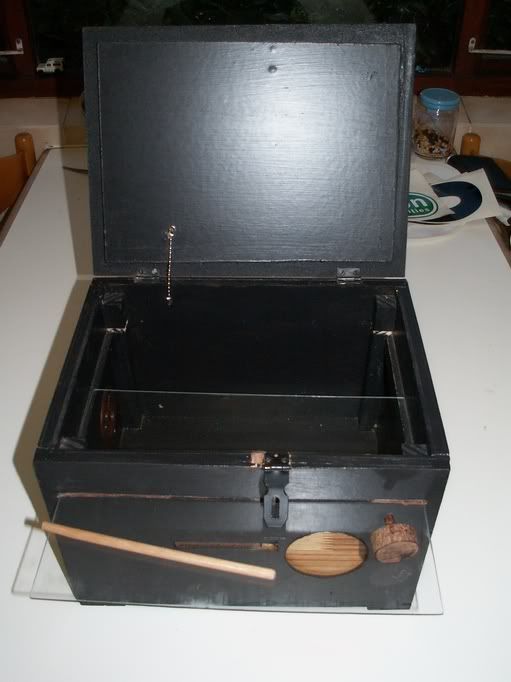 Here you can see the rod which is spring loaded. This locks the door and the glass in place.
If you guys have any ideas on how it could be made better or safer let me know. I really think that these are a great asset to the safe keeping of snakes.