Hey guys
Just thought I'd share one of my ideas. Been using it for a few months now and haven't had any problems.
I can top up my water bowls after a lot of evaporation from outside the enclosure, just put the pipe into the water bowl and squeeze the bottle.
It's just a 2 litre coke bottle with a hole drilled in the top, then push a fish tank air line into the hole. Must be a really tight fit so it doesn't pop out, or leak water. Then made a wire brace to hold the pipe straight, cable tied and bent it fast to the pipe.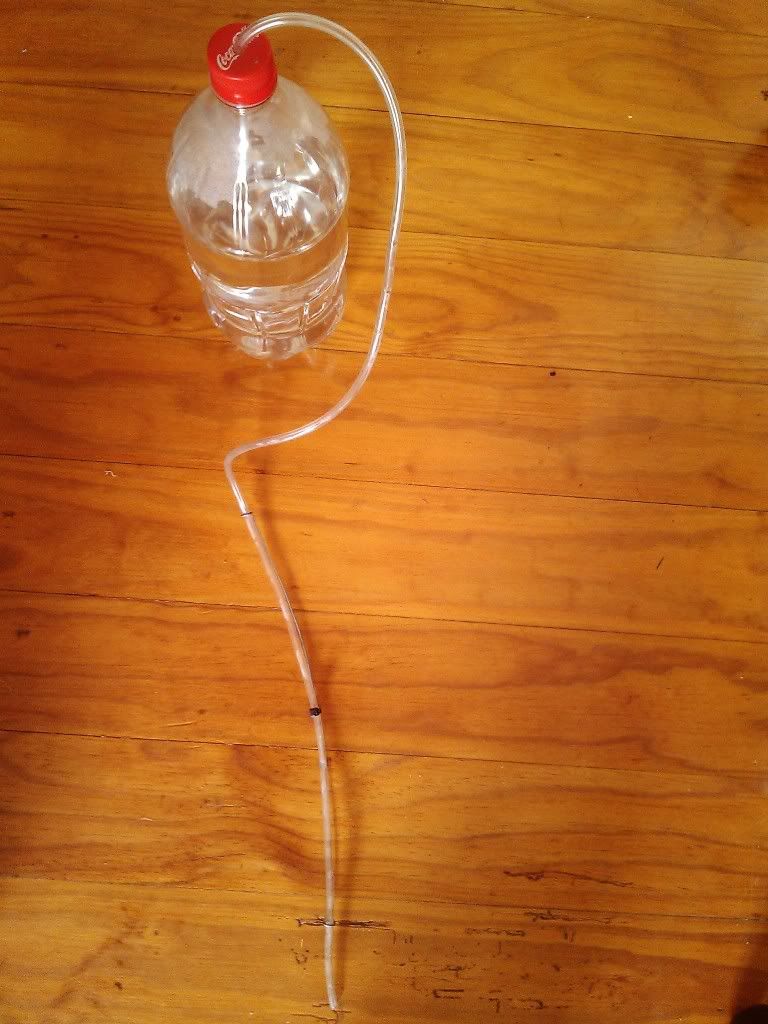 Nothing major, but just makes things safer, and that's never a bad thing...