As you have seen I am in the US for a short holiday. I have seen wild bald eagles twice, a baby and an adult, been bitten by fire ants while looking for herps and seen a good couple of snakes that escaped. These were mostly the black racers and they are pretty quick.
I also went to a small little petshop here and took pics of the following animals:
Proper redtail listed as surinam boa.
Then one listed as Guyanan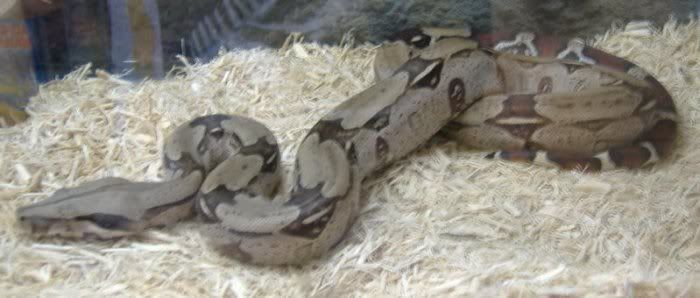 Then a true red beardie. The picture does not do him justice. He is really red not like the stuff I have seen locally called red beardies.
The hog island boas here are extremely light pastel coloured. Really pretty and not very big. This was a breeder and only about 1.2 metres long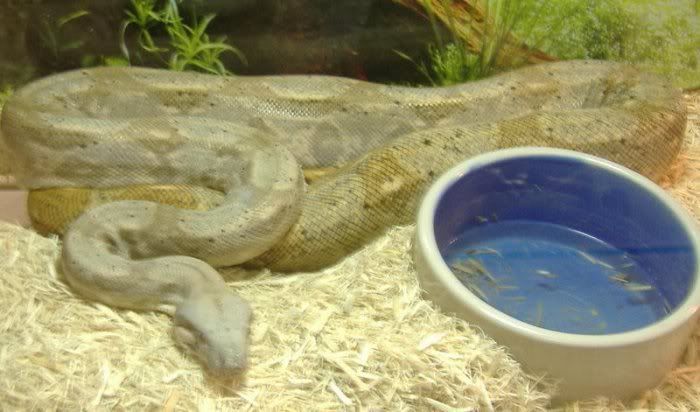 The nicest and most expensive reptile was this Emerald Tree monitor (Varanus prasinus) which is a captive bred sub adult. The price was $950 but this animals is worth that much.
I am going to a few dealers this weekend so I will post more pics. Dont bother sending me orders I cannot bring anything back. If I could I would be broke and overdrawn by now.