Well I was busy working with my snakes and decided to check out the incubator. This is what I found.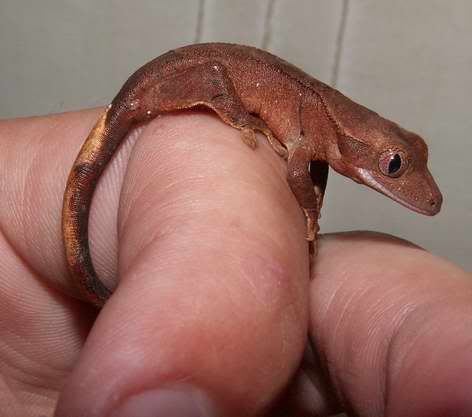 This little chap was super lively. He was running and jumping already. He has some nice red but you can't go by the baby colours. I am sure he will be a little stunner like his mom and dad. The mother is a red and the dad is a white dalmation. Will have to wait and see. I also cut the other egg like I did with the Gargoyles so we should have another out lata.
I really think I must get more of these in. They are just so nice to work with.