Thought I'd share some pics of my new AFTs from Hunter1 on the forum. (I see he is selling stuff, can definitely vouch for him, his animals are A-grade)
I got 2 females for my lone male, I was not planning on getting more animals, but they where going at such a good price I could not resist!
They are het albinos, my male I also got form Hunter1, albeit not this season's, so I am hoping that he is also a het albino. Will have to wait and see what happens. But breeding is still a long way off! AFTs are epic geckos, don't know why, but I rate them much more than my leos.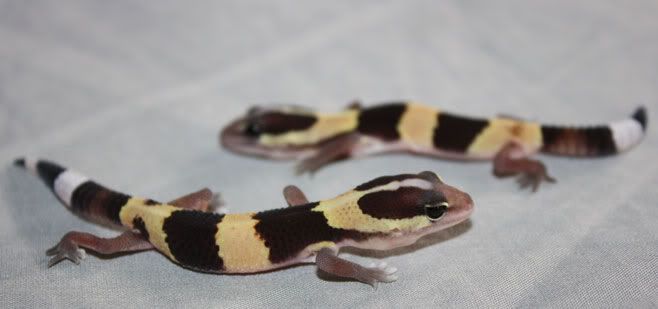 Photo taken by Tyrone Ping
Photo taken by Tyrone Ping
I am currently keeping them together, but this is very temporary, will sort out another "tub" over the weekend.
Top view of their setup
The water and calcium bowls are coke caps, just to give an idea of how tiny these geckos are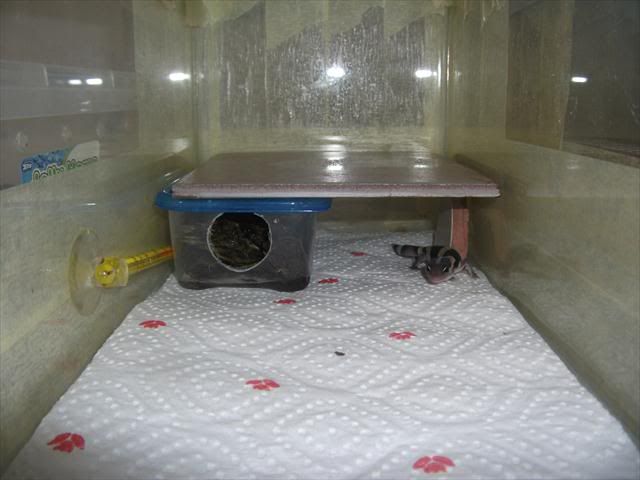 Final pic, just showing the humid hide
Have a good weekend everybody