Hello All!
So I took the plunge and got some starter Ts!
1cm N. Chromatus
2cm B. Boehmei
3cm B. Albopilosum
4cm B. Vagans.
Here are some pictures:
Curly Hair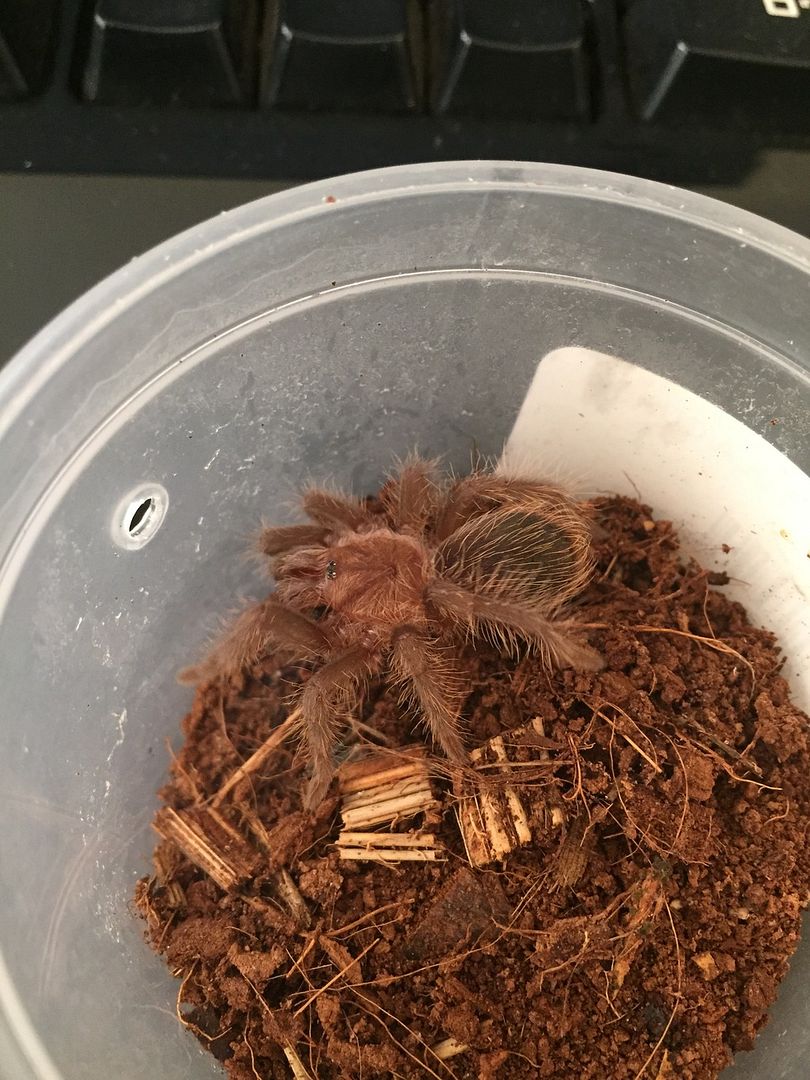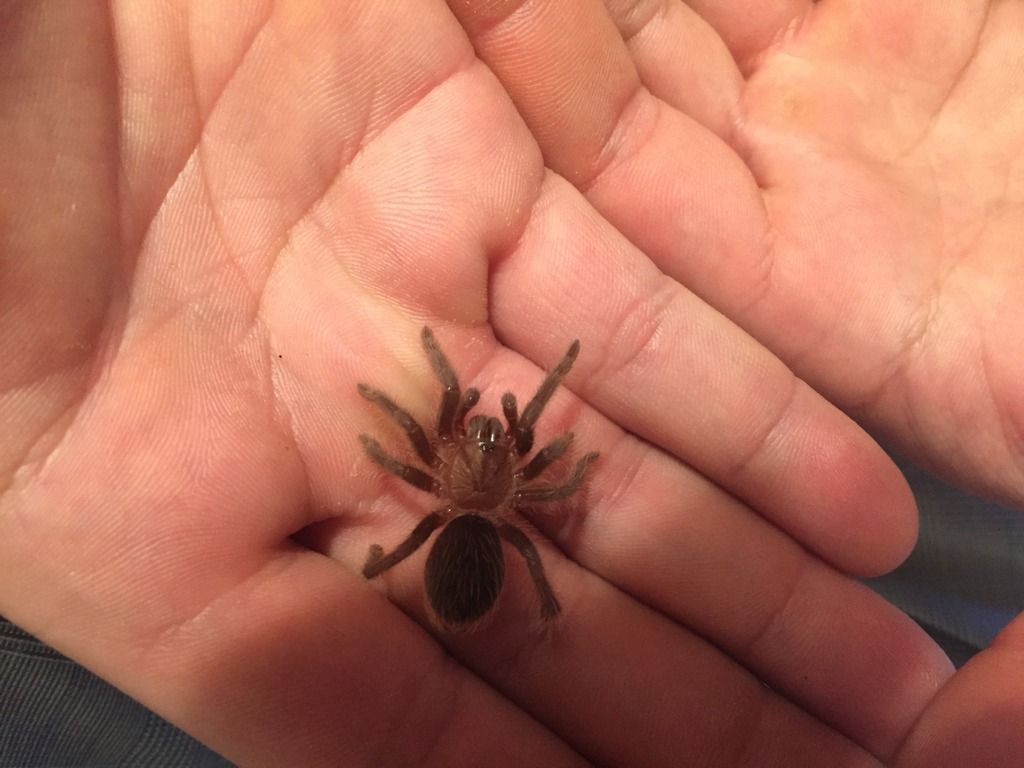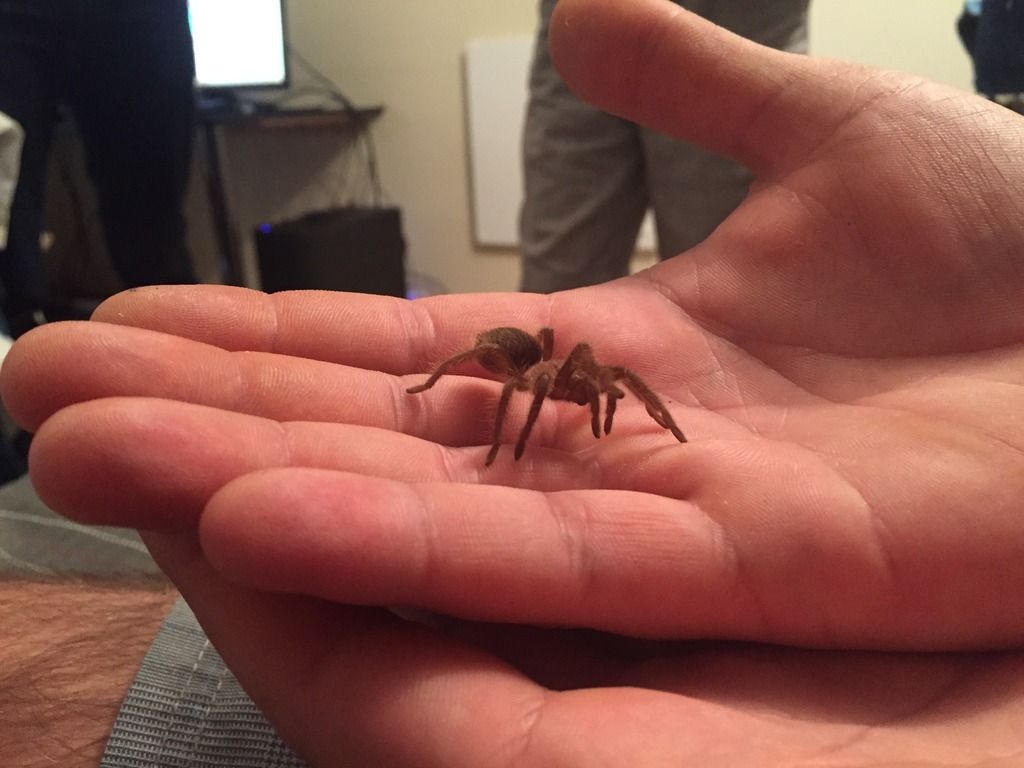 Red Rump sitting in his new enclosure... Actually ate a roach after only in his new house a few hours. He is going to be an amazing pet.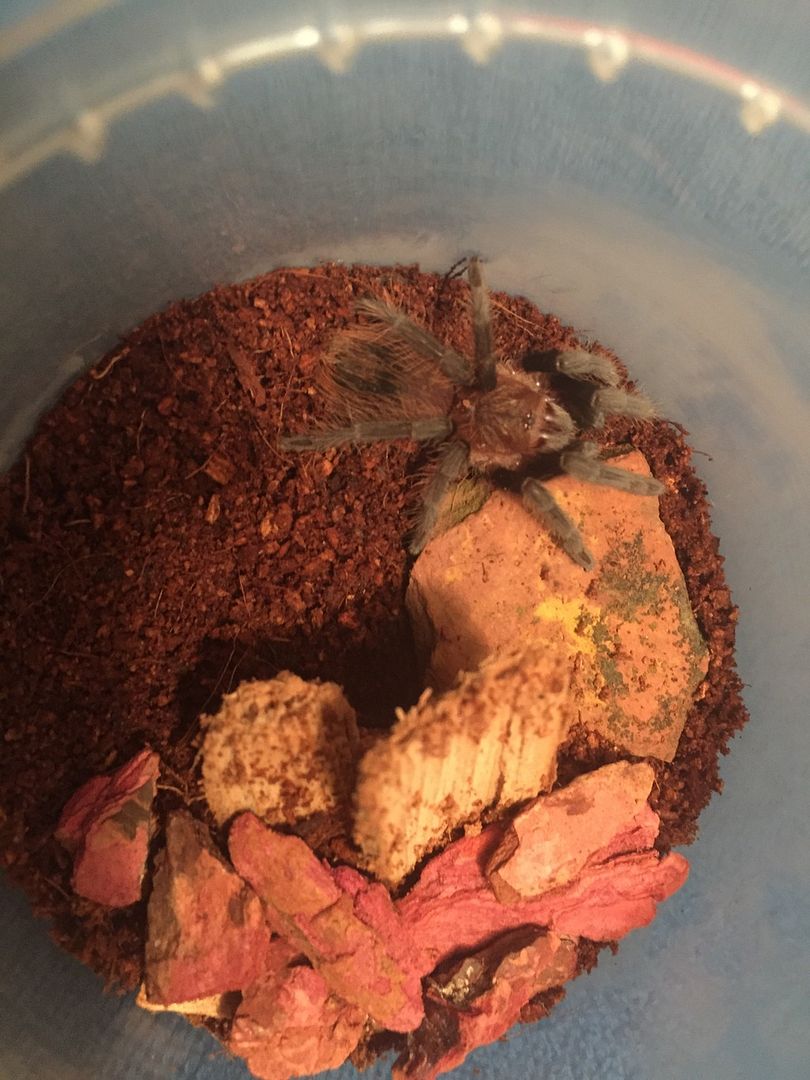 I have question relating to heating them... In the winter months it goes below 0 degrees Celsius where I stay.
I currently have my Ts set up next to a heatpad. Here is the picture: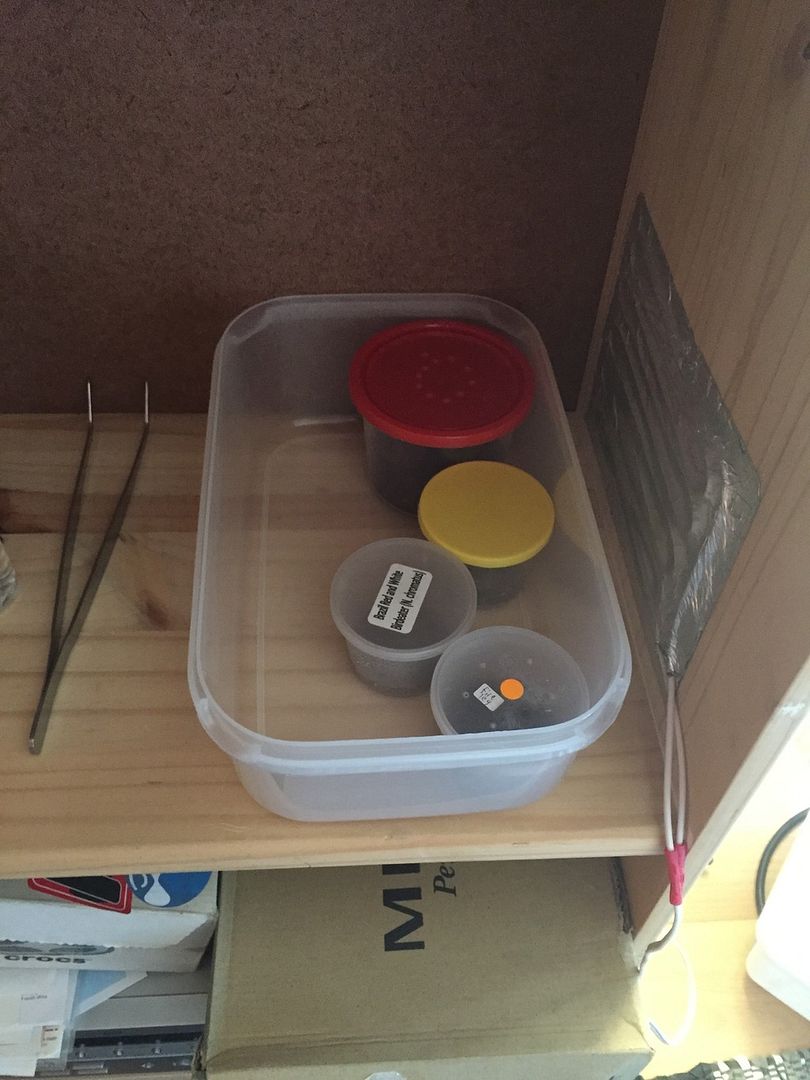 Do you think this will be sufficient?