Thought I'd post some pics of these beauties. They come from a tiny island called Sawu near Indonesia.They are lovely snakes and no trouble to keep. I got them as babies and they are now starting to show their adult colouration. Anyone else on the forum have any?
They still have a bit of an attitude
I'm coming to get you!!!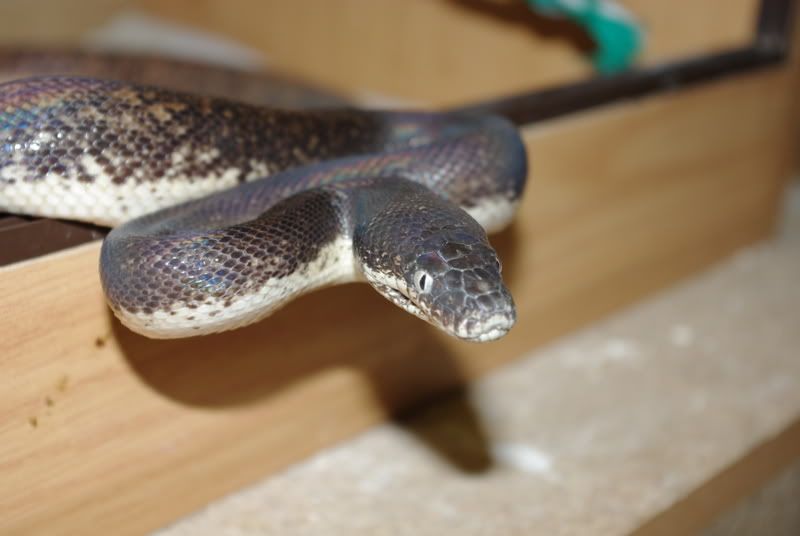 The one is a lot lighter than the other - terracotta with black speckling
From what I have read the females get darker than the males. So I'm assuming this one is the male. He has a couple of odd whitish marks on his face but I have checked and they look smooth and healthy.
and this is the female
Their eyes are an unusual white colour. Against the darker background of their skin it can be quite striking.
You can see the similarity they have with Mackott's pythons
However they do not get nearly as big as Macklott's.