I was also asked to post recent pics of these. Sometimes I think I am too obliging as it is really time consuming posting pics. Enjoy.
She is in the blue and not too happy with me. It is not easy to photograph a slender snake over two metres so I tried to persuade her to stay in the tub.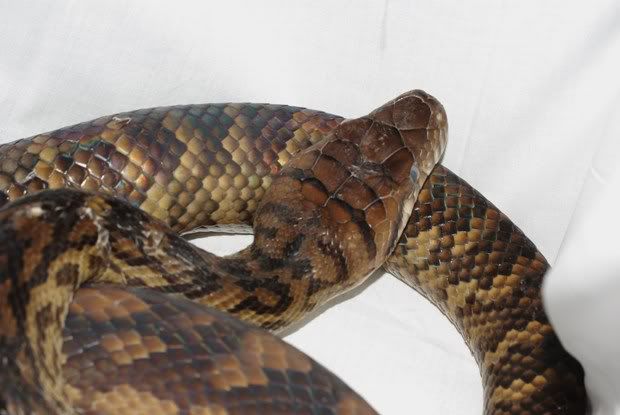 P!$$ off - can't you see it's that time of the month? Being a typical morelia she bit the camera at one point. I'm surprised I didn't get nailed too.
By now I'd gotten the other one into the tub. So they are both in there. This one was a bit more obliging. Had his head hidden under a coil at first.