Well, Finally. My Dumerils came back home on Saturday.
My friend had fed them on Friday so I only took a pic of each one in the transportation baskets.
I didn't want to over stress them and risk a regurge.
The Male
The Female whom I suspect to be gravid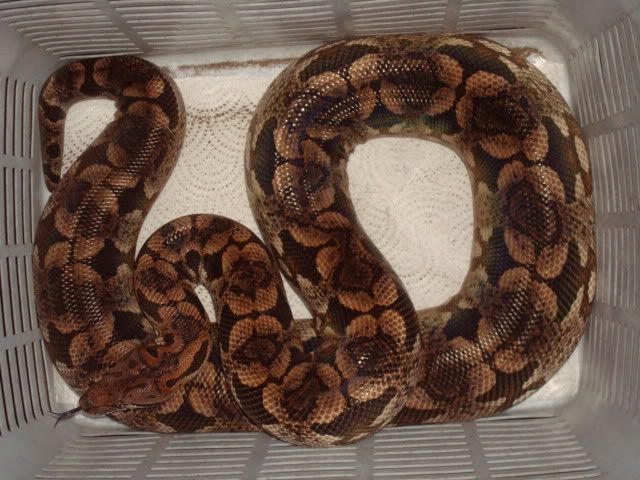 Just as a matter of interest, the female is permanently sitting on a 25w heating pad, this heating pad has a large floor tile covering it with a piece of cardboard taped over the tile. A digital thermometer with the probe taped to the cardboard is in the enclosure. The temp stays constant on the heating pad at 31c. Question - Can the female get burnt?