As Byron said, they don't seem to grow much more. I have noticed that the babies seem to move up and down her length.
One day it looks like she is about to pop them out any minute, and the next day they have moved up to midway in her body.
These pics were taken on 09 October 2011.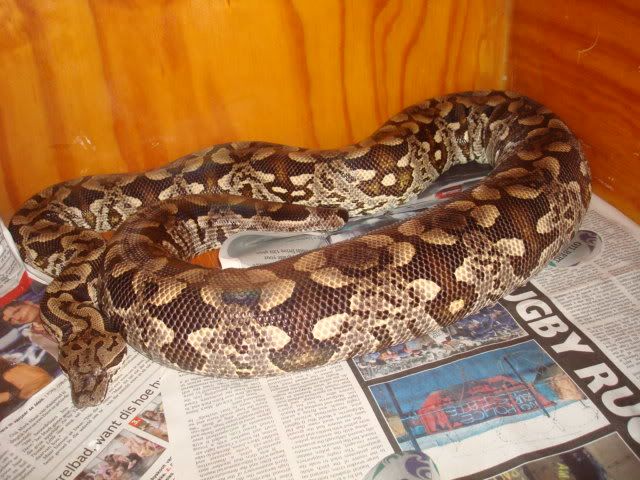 The length covered by babies has definitely increased a bit over the past month or so.