Nivea and myself got a nice surprise the one morning while doing a walk through. Our female boa had 10 babies, 1 still born and 50 slugs!!
What was a BONUS is that we got out 4 Anery boas from the pairing of two normals?? So they both obviously carry the gene. The normal looking ones would be possible hets.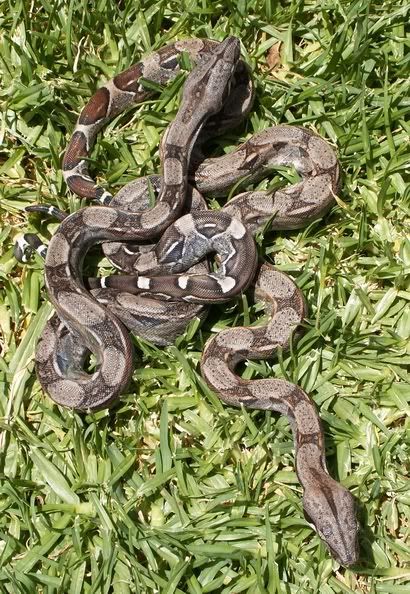 Comparison.
Anery tail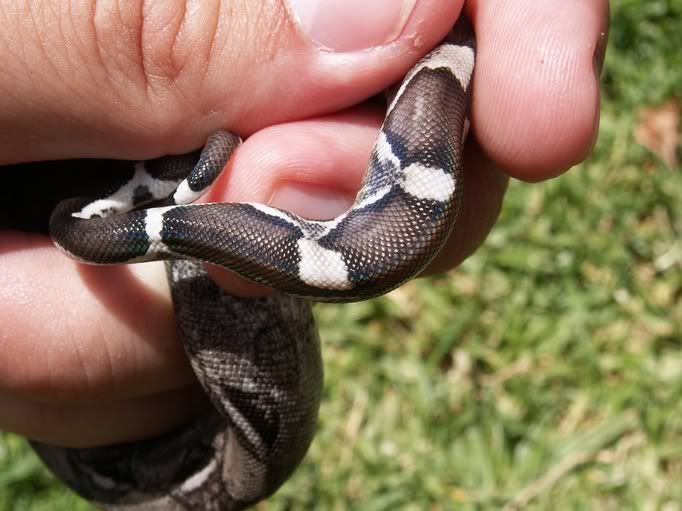 They are now feeding and the mother has also been eating.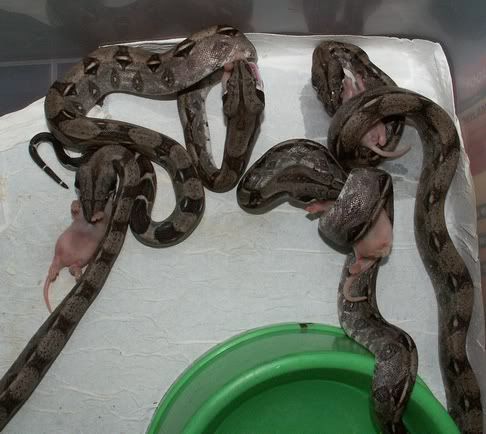 If anyone has any thoughts on the genetics please let me know. It can get confusing but hoping I am right.