From my female Amazon i purchased in in September 2009
http://www.sareptiles.co.za/forum/viewtopic.php?f=135&t=17852
at a few months old.
I eventually got her to size and a mate for her.
yesterday morning i checked her cage to find 13 Healthy little Amazon Tree Boas (not bad for her first litter)
I think snakes4africa was right they should be called Amazing tree Boa's instead
Beautiful snakes with such attitude!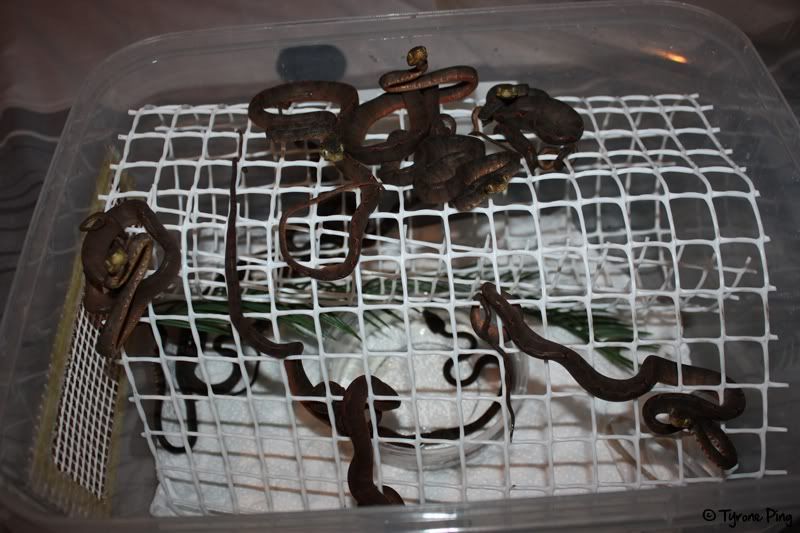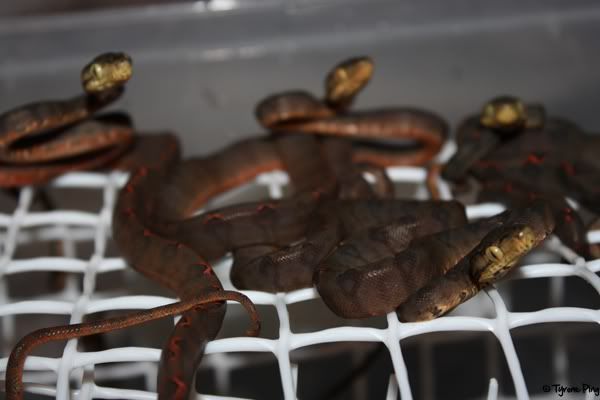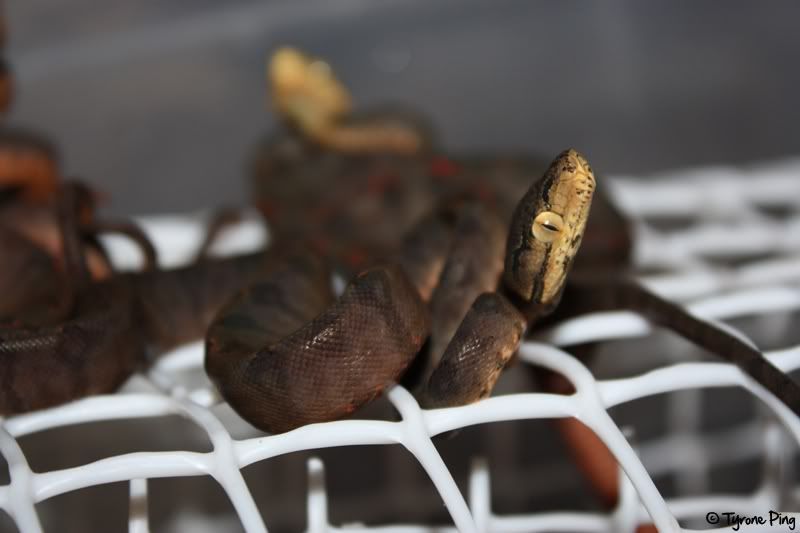 Beautiful orange on the saddles.
And Bellies