Here she (Maya) is inverting 3 days pre lay. This is my first breeding! What a sight!!!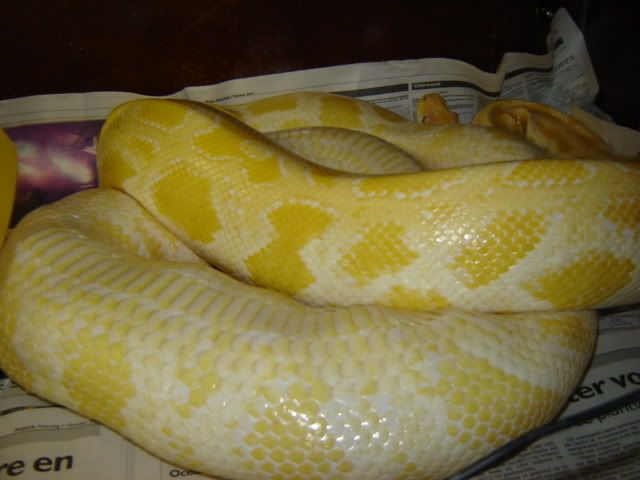 First glimpse of the eggs.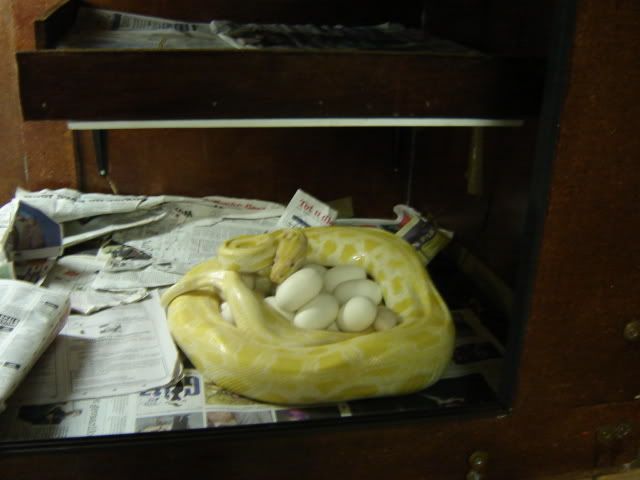 Taking eggs
GF was there to share the moment!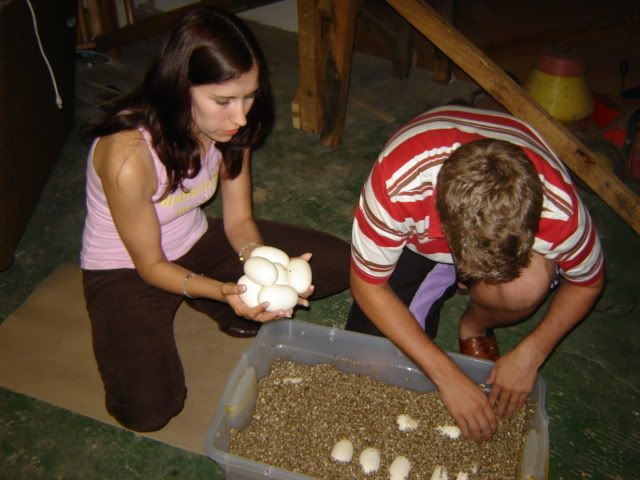 Getting a big congrats...
My make shift incubator...Still working on the permanent one, but for the moment temps are at 30-32 deg and 87-90% humidity.