hi everyone,
Here are some pics of my 2 Arican Rockpythons.
Both of them are captive bred 2010.
This is the male, he was bred by Bob clark and is 100% het for patternless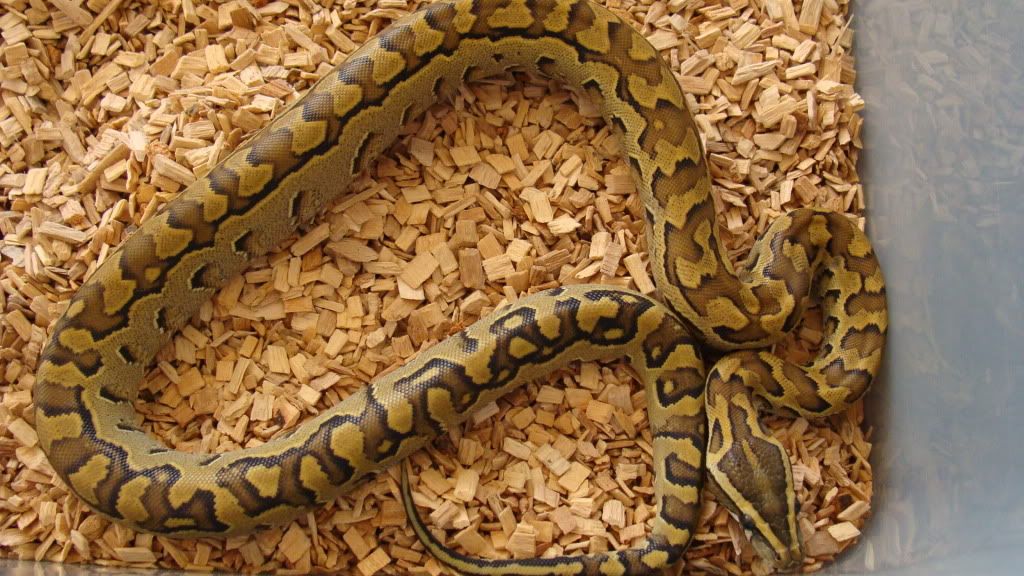 This is the female, she was bred by someone in Danmark.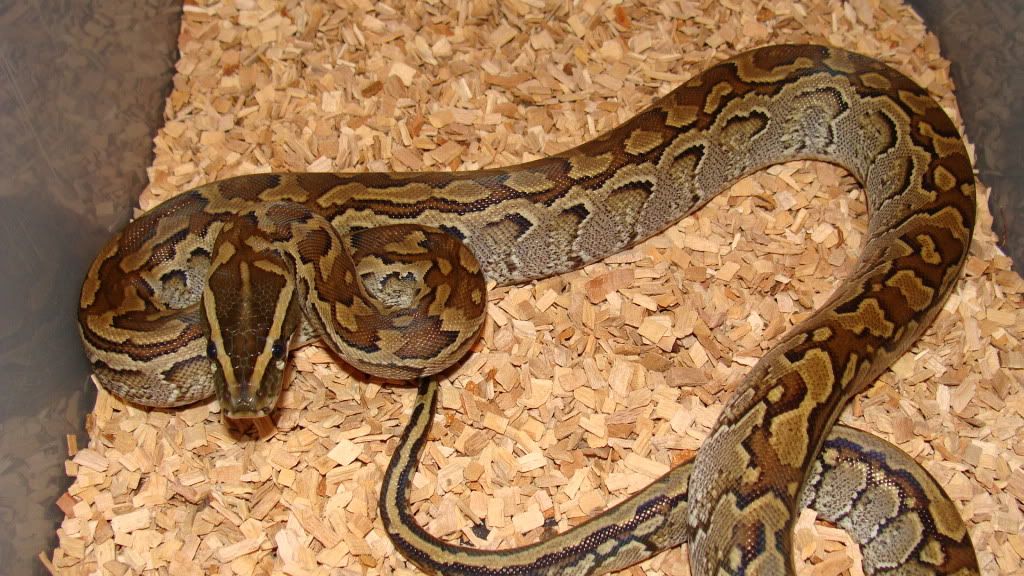 And here a pic of them both together,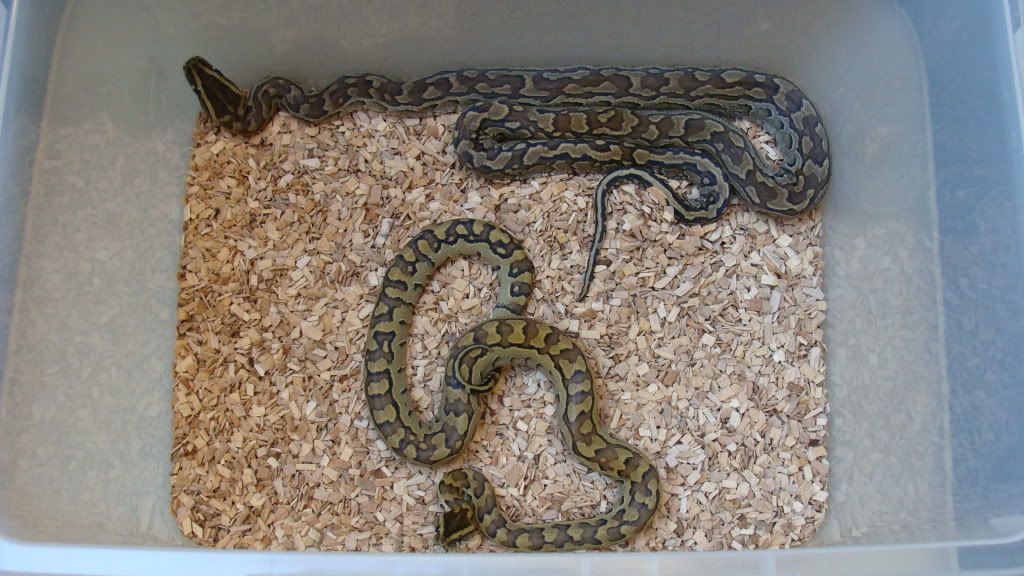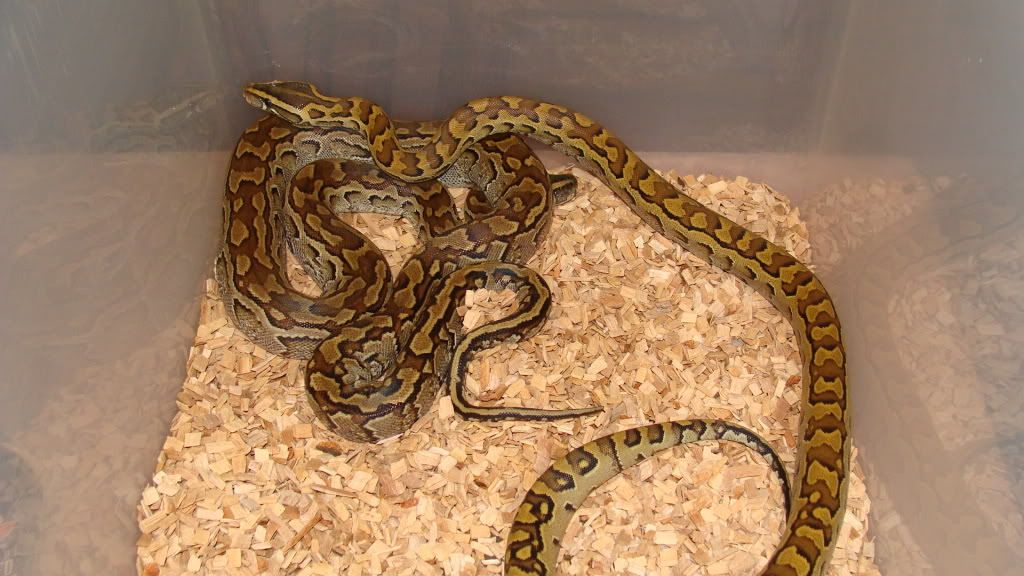 The female is pretty deffensive, en the male is a very docile animal.
Greetzz Jimmy