Myself and Snake 5 went herping this afternoon and in a space of 2 hrs we caught the following.
We missed what could have been a black mamba or a huge grass snake but it was as fast as lightning when we picked up a piece of asbestos board and we were both slow to react.
All were release and it was an awsome afternoon. Thanks Westley.
2 BHS
Big male Nightadder
very docile Herald snake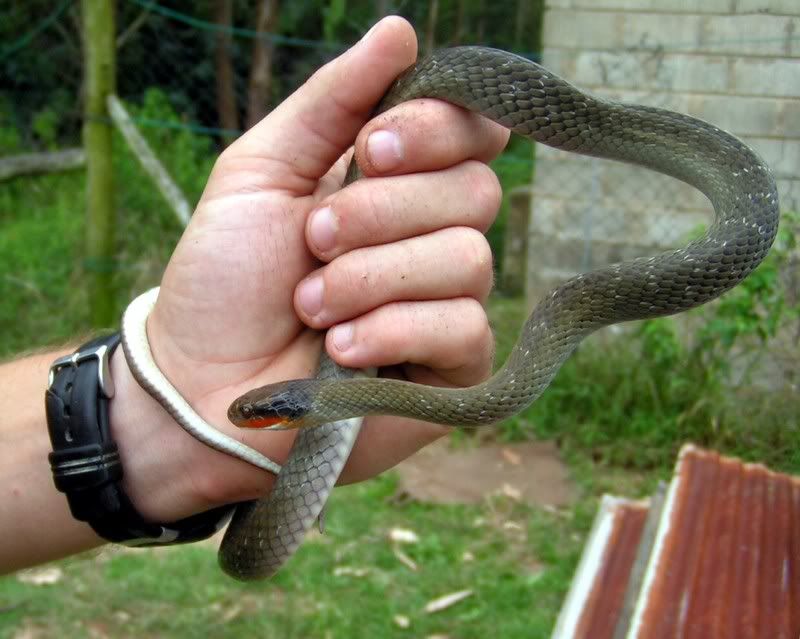 and this cute Monitor.