Well, my adult male shed yesterday, and he was looking so nice and shiny...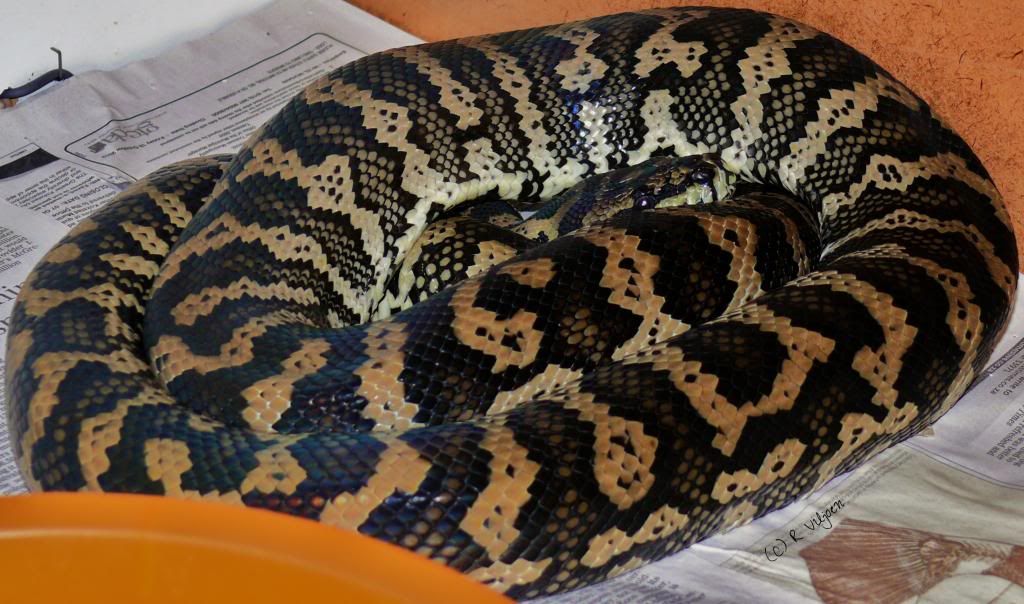 I feel the juveniles will end up looking more like the male than the female... Who knows...
I may just be imagining it, but my female does seem to be rather large in the derriere... This photo, from last night, shows how heavily in blue she was. This morning her eye-caps were clear. I am thinking that I will need to get the incubator ready. Any opinions would be appreciated.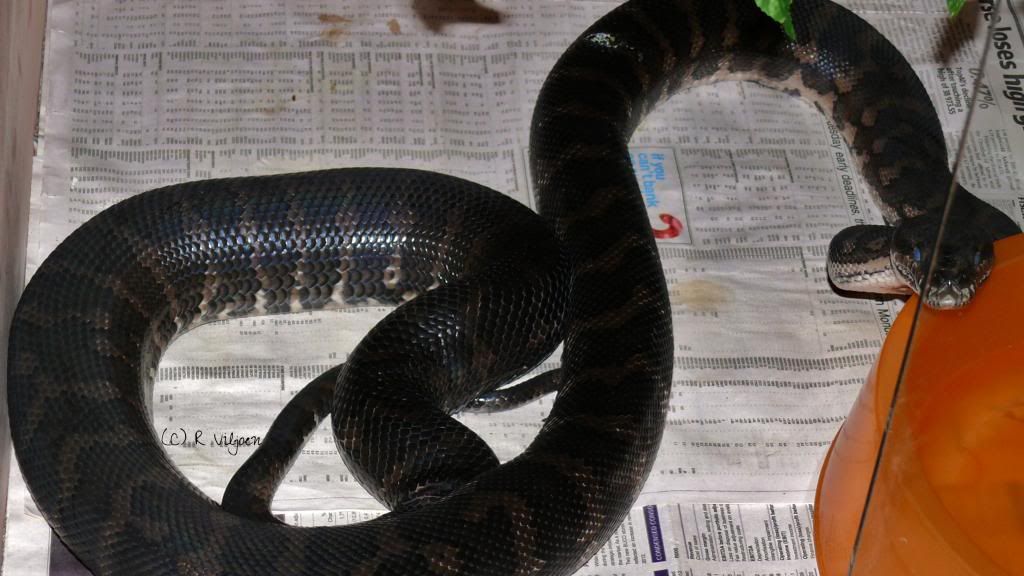 Excuse the mess in her enlcosure. The blood in the background is just rat blood, and her enclosure was cleaned last night.