My Morelia bredli (Bredl's python)
Belly tanning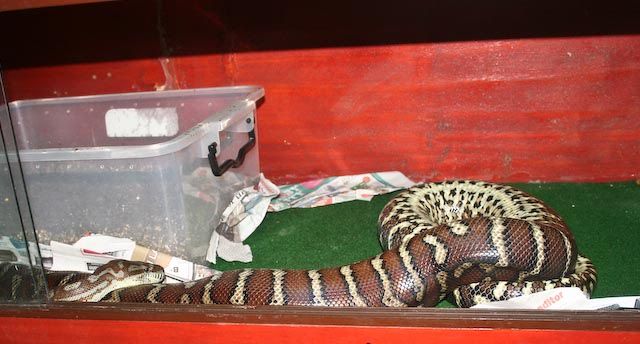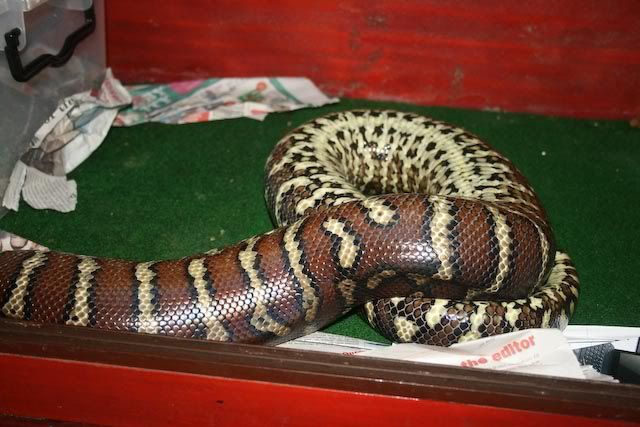 I've been checking up on here religiousely every 6hours or so, as I feared she will lay them onto the heatpad.
This is my 1st glance this morning...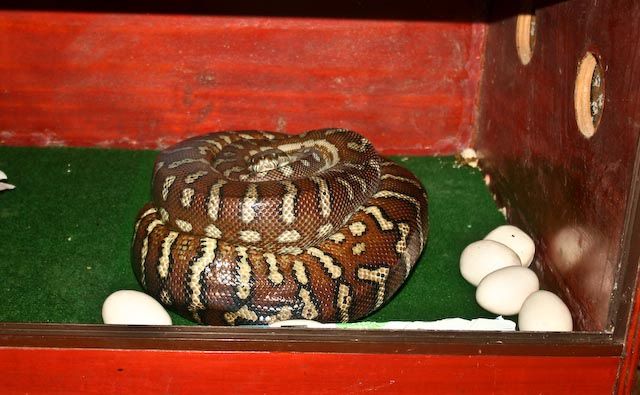 But tightly under mother's coils are the rest of the eggs
She huffed and puffed a bit,but I safely removed her eggs from her without injury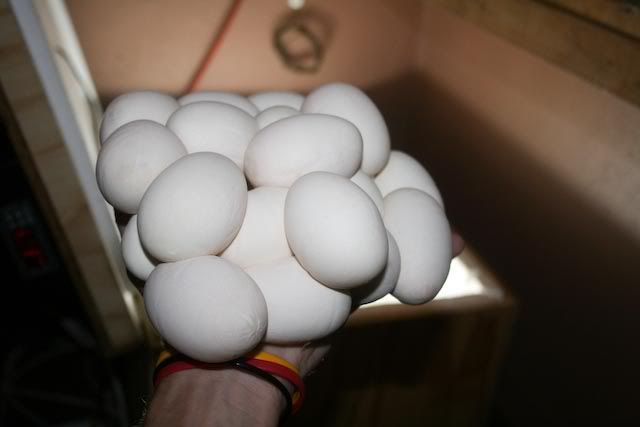 26 and one infertile in total.She obviousely has lost a lot of weight and I actually fealt bad taking her eggs.I think one day I will set up a cage for her to incubate her eggs by herself.