Had a nice little surprise when I opened the tub to get some nymphs to feed my gecko, a roach molting! Took pictures and a video.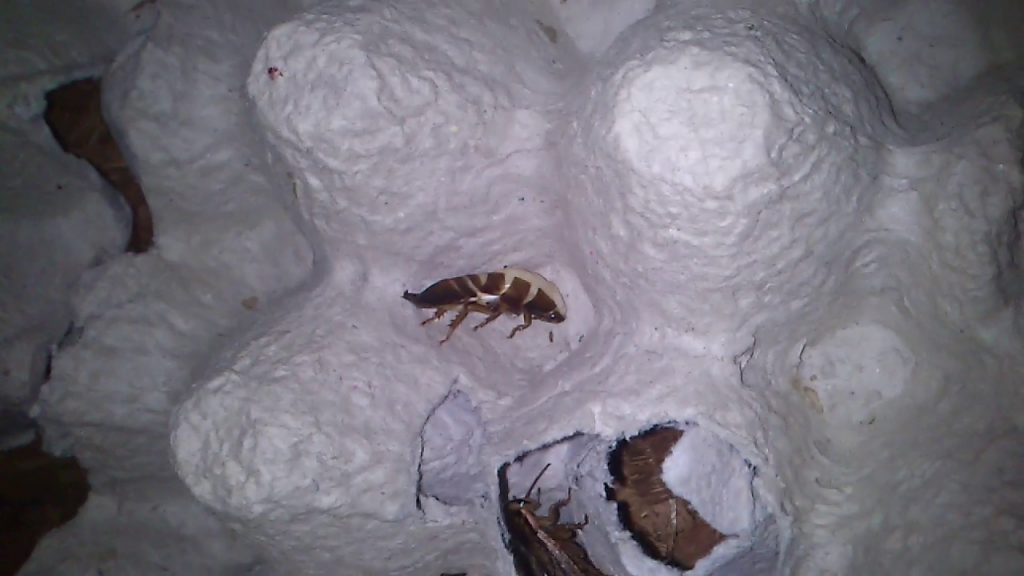 Popping the head out.
Getting the legs out.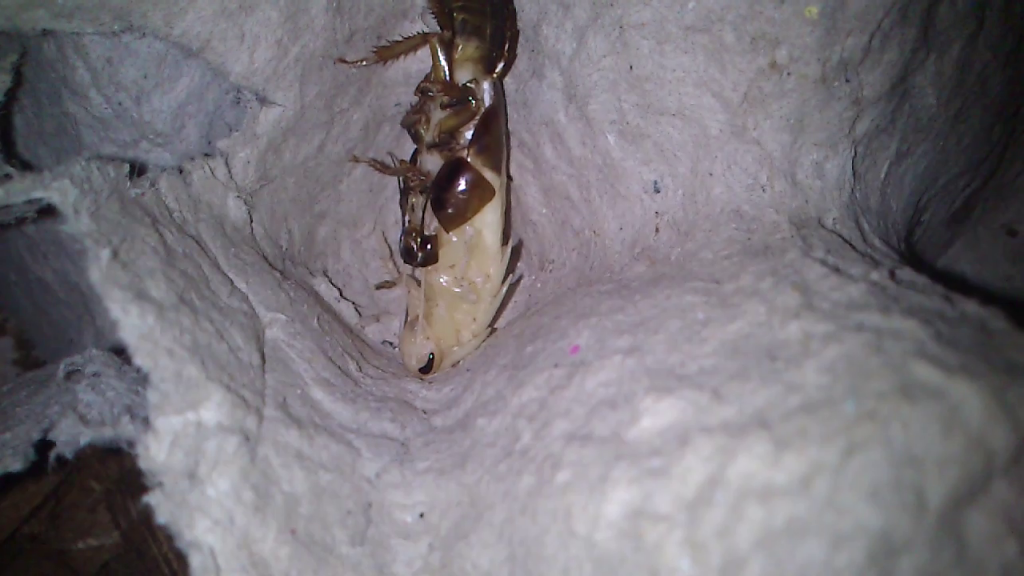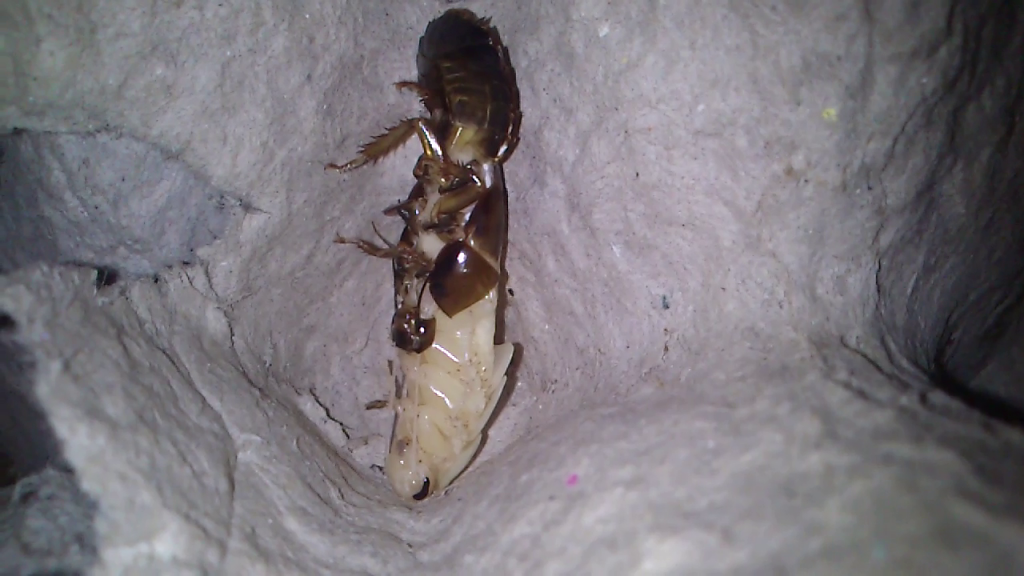 DOing some stretches before the workout.
Almost done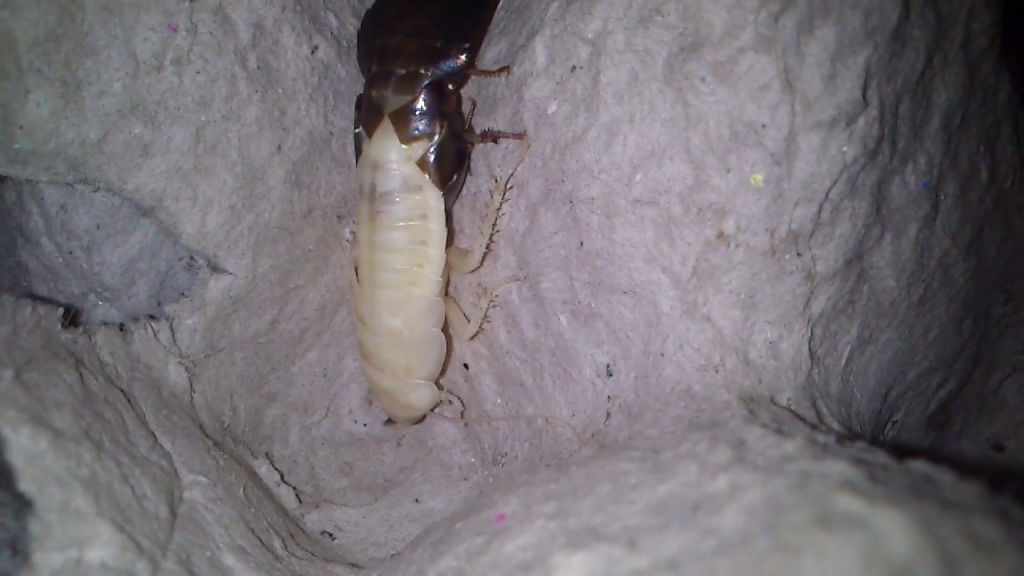 And then my phone died and when I came back with the camera he was gone. Thanks for looking.