Thought everyone might find this interesting. On Wednesday I noticed this hanging from the labial notch of our Thai cobra.
(Photographing it turned out a bit tricky and unfortunately the one fork point broke off.)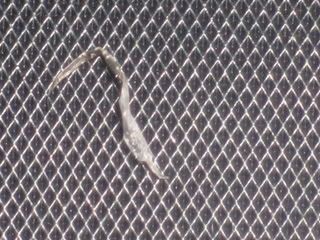 I have heard about snakes shedding their tongues, but this is the first time I have ever seen it myself.