Well, on the 24th or 25th of January, I got a message on FB from an acquaintance on a farm. She proceeded to tell the story of how she went to the bathroom, and while standing at the basin, this small snake shot out between her legs, and after the initial fright, her and her father caught it in a bottle, and identified it as a Stiletto.
The snake was eventually brought to me, and I managed to snap these two shots for now. Apparently the snake already had the damage to it when they caught it, and after a careful inspection, the wound seemed clean, and healing nicely, so I left it as is. Still don't know what on earth would've decided to try and tackle a stiletto long enough to deliver that kind of wound...
It has eaten twice, and I am hoping it will shed soon, so I can do some decent in-situ shots, and mark it off the list of must photograph.
Stiletto in defensive position (one can see the damage on the back coil of the snake's body)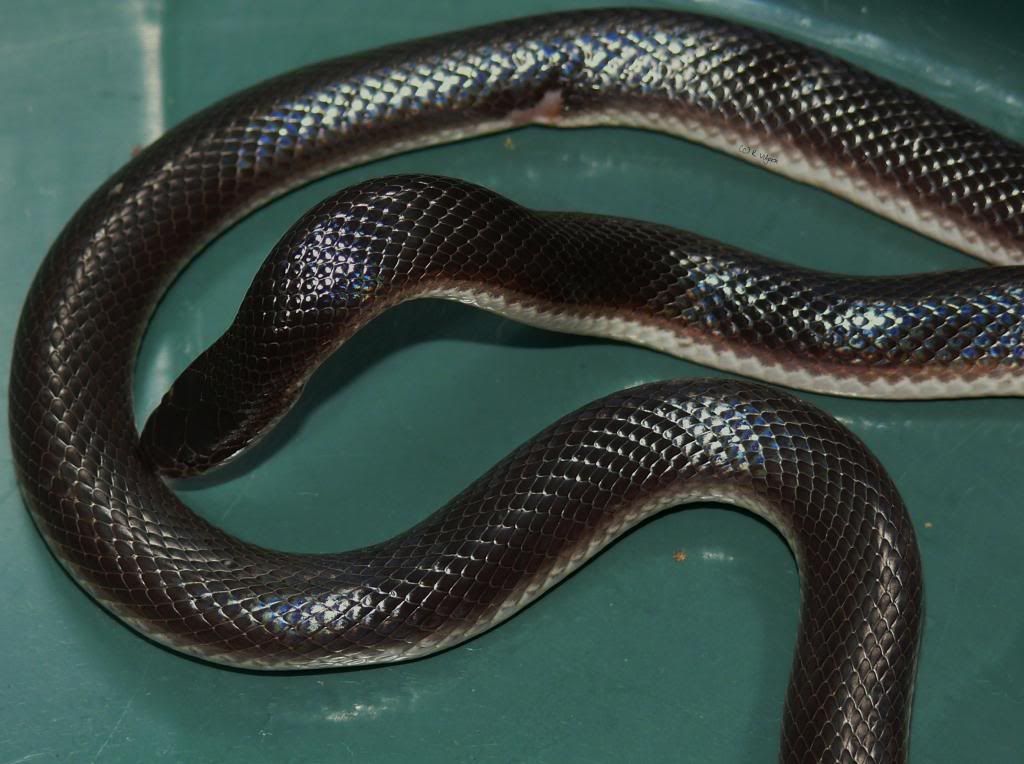 Close-up of the tail, showing the terminal spine.
A nightmare of a snake for novice and professional alike. Not the most stunning looking snake, but definitely one of our most interesting (and a personal favourite of mine). Truly deserving of more study in all aspects.
Enjoy! Have a feeding video (missed the "hunt and kill") that I will try to figure out how to upload.