Here's a few of my Leopard Geckos.
This is Cube, you may remember him from a previous post. He has grown quite a bit since then.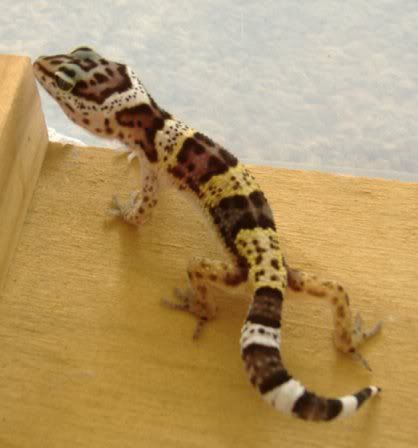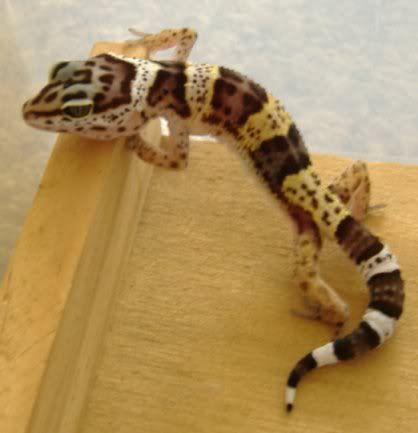 This is a Hypo female I got from Kynan at the Reptile Expo earlier this year.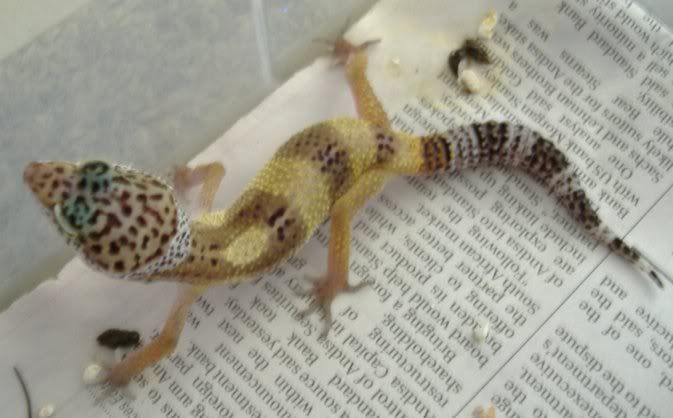 And this little girl is 3Pac. It was supposed to be a boy, but it doesn't look like a boy.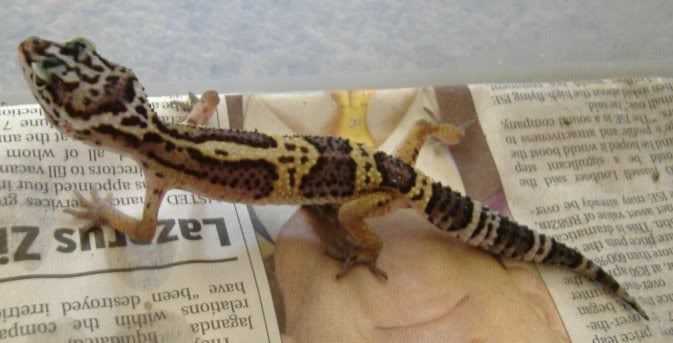 I took this photo of BV's little lizard he had at home at a stage. I cannot remember what it was... BV... please help.