This evening while I was checking on my snakes before we left for the THA meeting I happened to notice something strange in my one Boa cage... BABIES!!!!
Needless to say, I was ecstatic!!! Left the meeting early so that I could come check on mommy and the babies. It was her first time, so she had a tiny clutch of only 7 babies and 1 slug, although I'm holding thumbs there might be some more throughout the night, although I doubt there will be any more.
Snapped some shots of the babies. Not the best quality as the light in the room where they are kept is not very bright (for obvious reasons).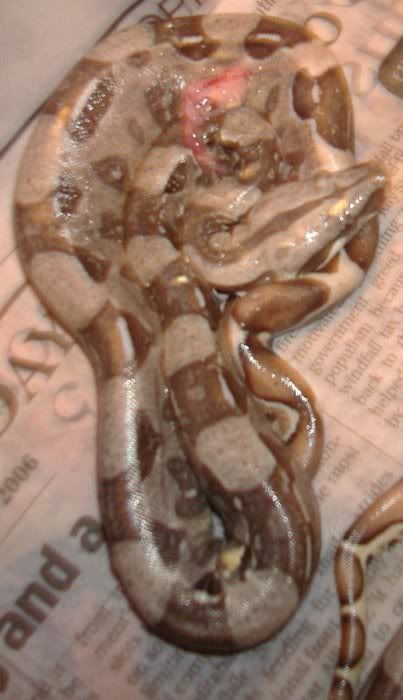 This one is a stunner!!!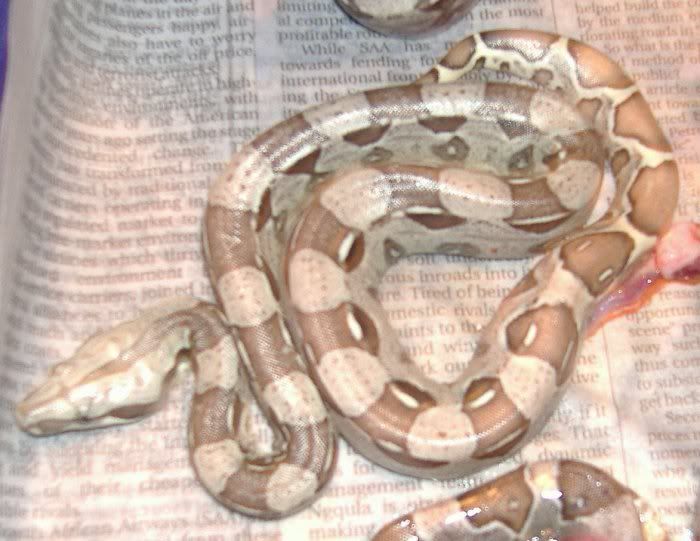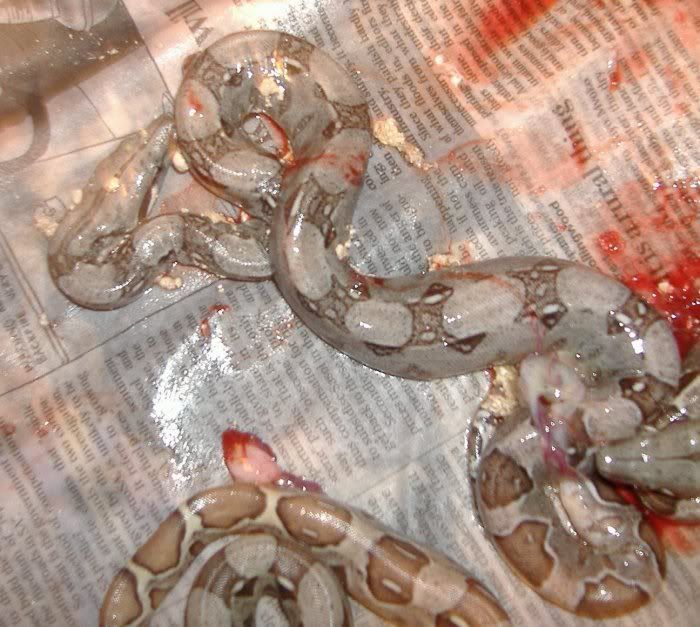 This one bled quite a lot, but seems to be okay. I've moved them to an other cage with heat and I will keep an eye on him.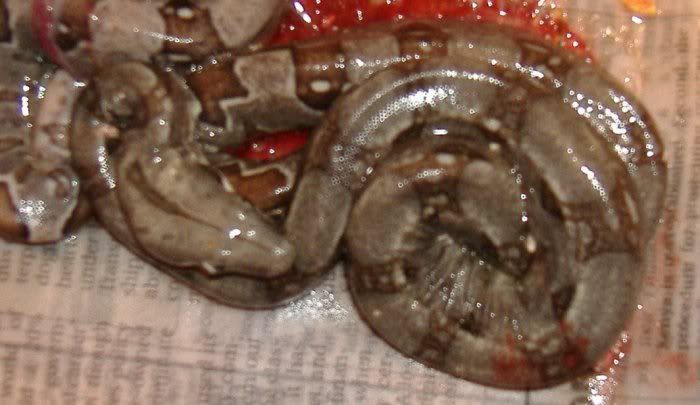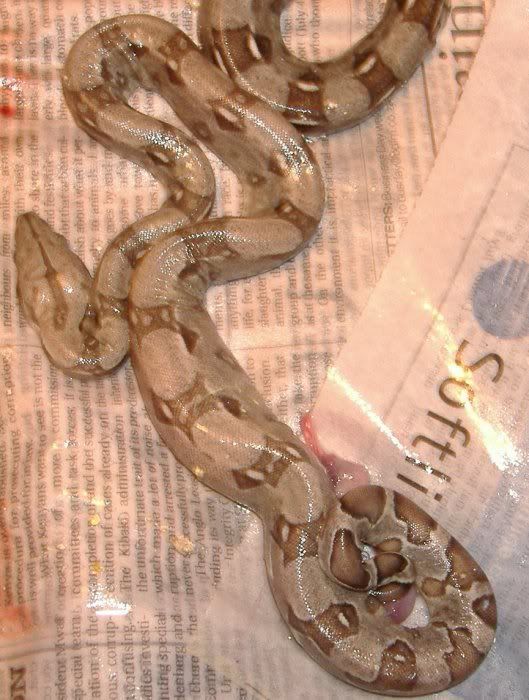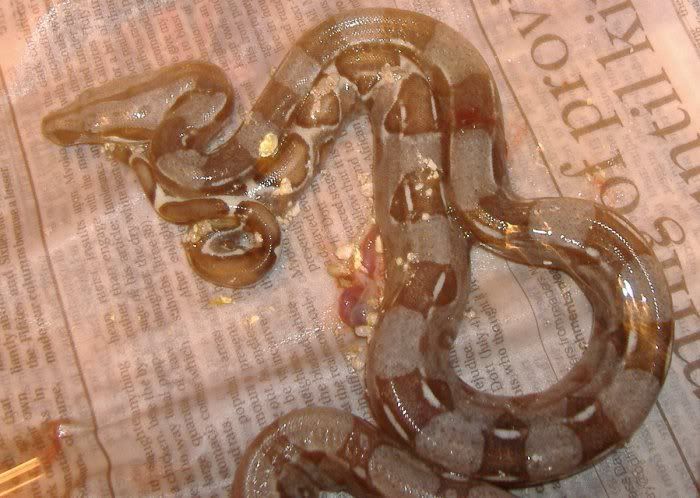 And the slug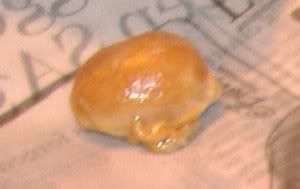 Wait!!! I think I'm missing one!!! Oh yes... here it is.... I think this one will be staying right here with me.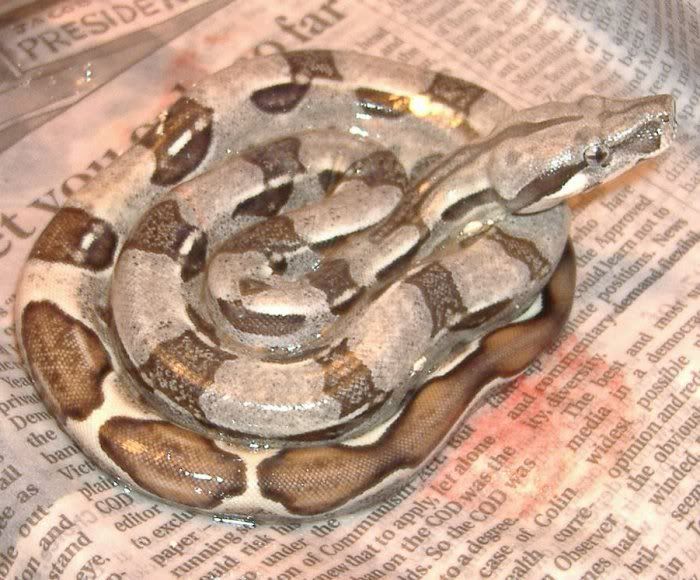 Nothing better than the pitter patter of little scales!!!