I took delivery of a batch of neonate BHS from Dazz yesterday, the beauty of this batch is that they are all Double Het carriers (Albino and Ghost).
So look forward to some awesome hatchlings in the future. I have 3 Females and 1 Male.
And then, my new Pride and Joy. A Male Albino BHS. Also received from Dazz yesterday.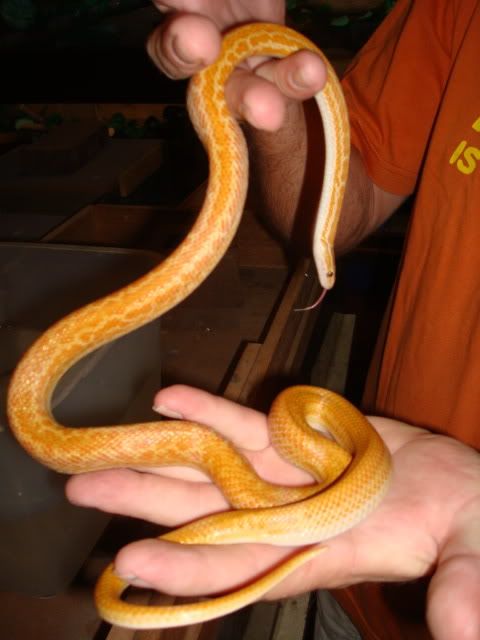 @ Dazz - Thanks a million Bud, we are going to get some awesome babies from this lot.