Hello everyone!
Today has been a great day! My albino clutch was supposed to hatch on 13 May 2012.
But...... They decided to hatch today!
My het female dropped this clutch two months ago and this afternoon I decided to go check on my eggs and this is what I found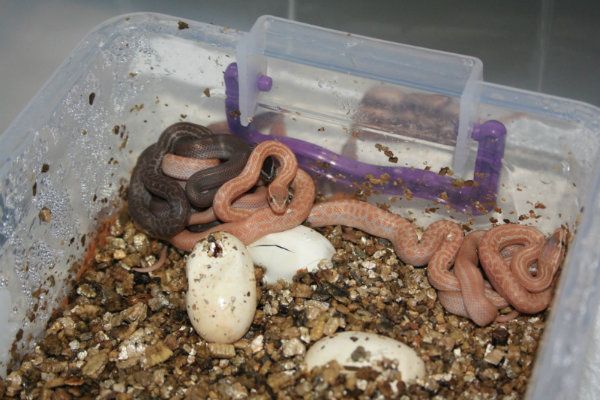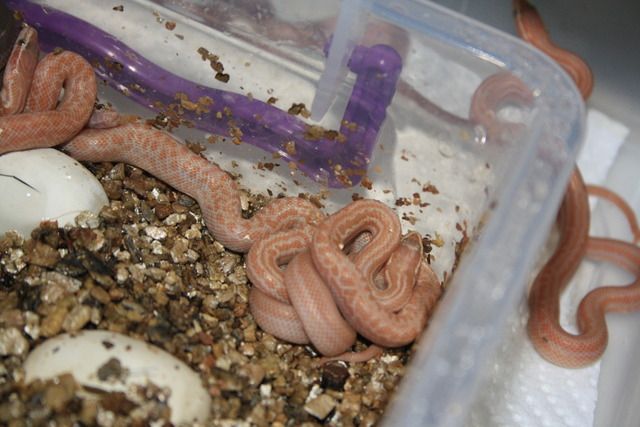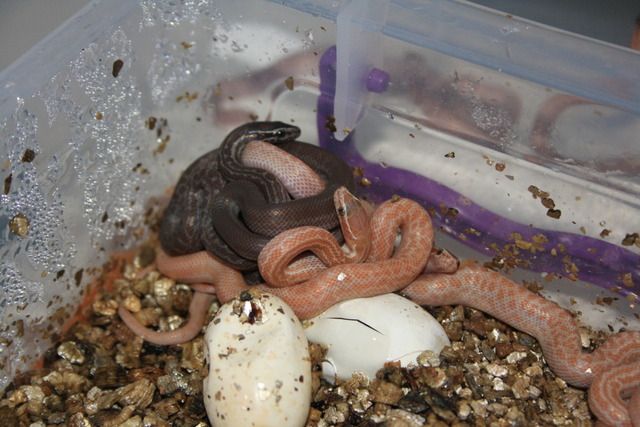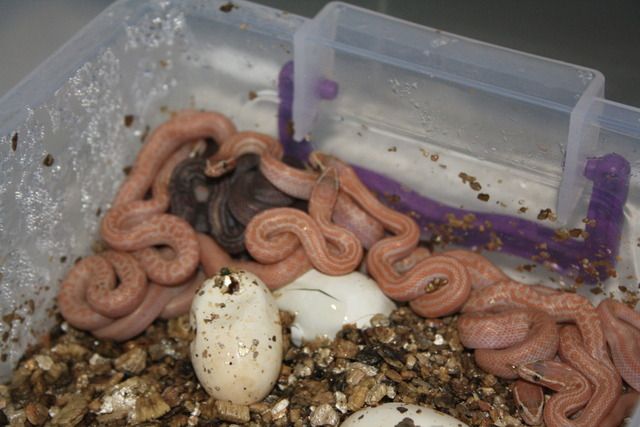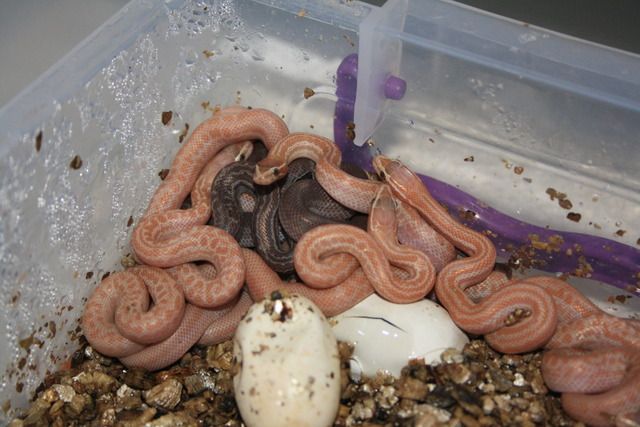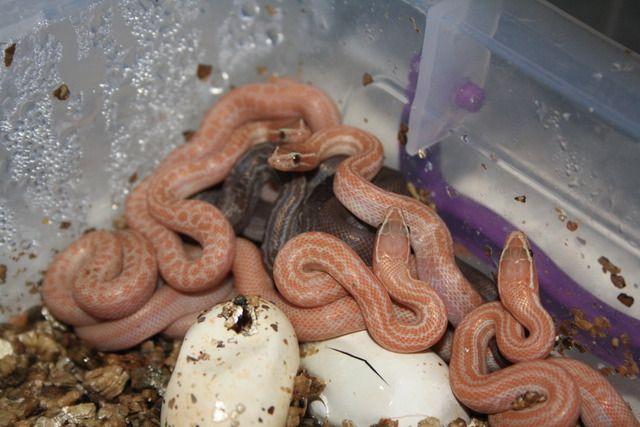 Group shot:
So far out of 12 eggs I have 2 hets, 9 albinos and one still in the egg.
These are great odds for a albino x het pairing
Oh and they are T+ albinos
Hope everyone else had a great day
Justin