Hello everyone.
Thought I post some pics of the latest housies to hatch here. The season started normally, I decided to pair a albino het anery/hypo/ghost male to my rather large het albino female. This was a friend's male and I have never used him before. Last year the female laid 12 eggs, 9 where albino and 3 het's(pretty good odds). The male was quite the stud and started doing the deed within minutes, I kept introducing them till he stopped showing interest. After that it was the usual two month wait for eggs, she looked massive(heavily gravid)! I was thinking she would do way better than the previous year and lay at least 15 eggs. This was a great example of don't count your eggs before they are laid, she laid 4 very big eggs. I was quite bummed, so I just put them in the incubator and forgot about them for two months. Once it reached 50 days I started checking on the eggs daily. At day 60 the first egg pipped(het), I cut the rest of the eggs and saw that the ratio looked 50/50 albino and het. That was until the first "albino" hatched, it was super light with bright red eyes. I waited for the rest to hatch and it seems like I hatched one double het, one possible anery/hypo/ghost, one albino het anery/hypo/ghost and one Snow/Hybino/sunglow. Great odds for four eggs!
So here are some shots: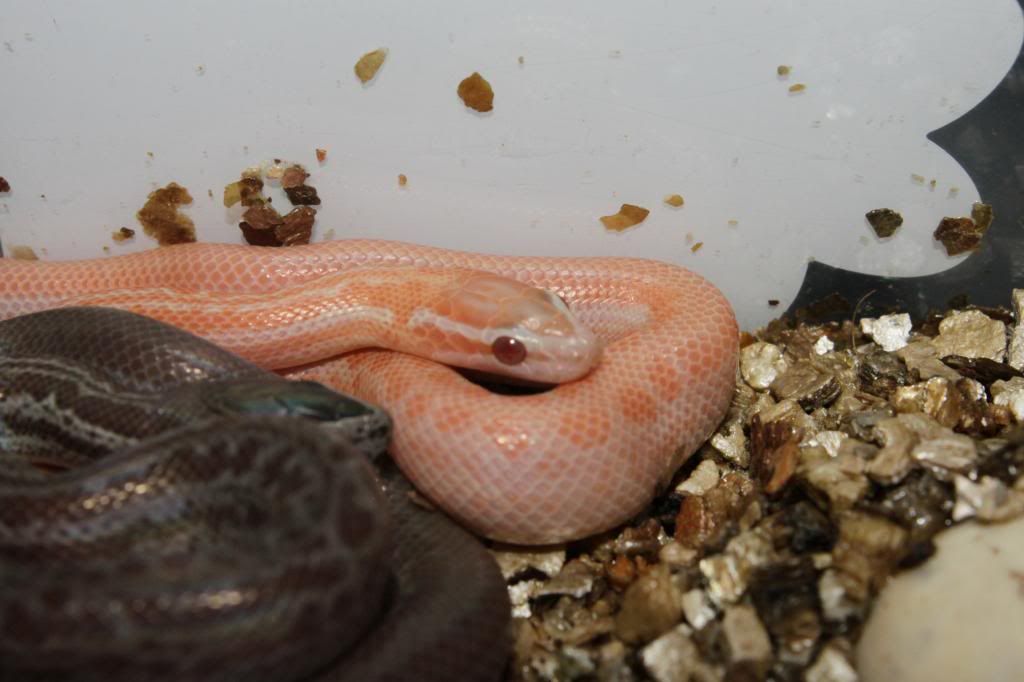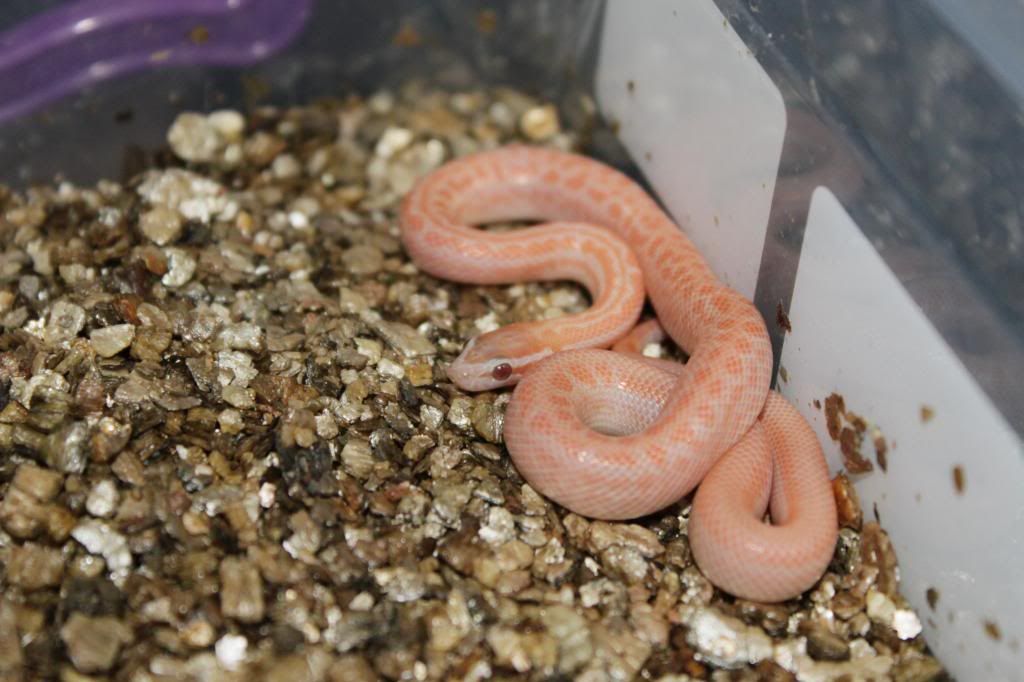 A comparison of the snow and its albino sibling.