I haven't shown off these little babies on here, as far as I know... I acquired an adult female house snake, and didn't know that she was gravid at the time, but soon realized when she started gaining weight that something was brewing...
She laid six eggs, all hatched, but two hatchlings died over the course of the next few weeks (unknown issues as is wont to happen, and a drowning). Four of them remain, and I finally decided to pop them on here, as they are all eating on their own now, and I personally feel something interesting is going on with her offspring...
Without further ado, here are some pics of the little beggars...
The majority of the clutch look like this little one...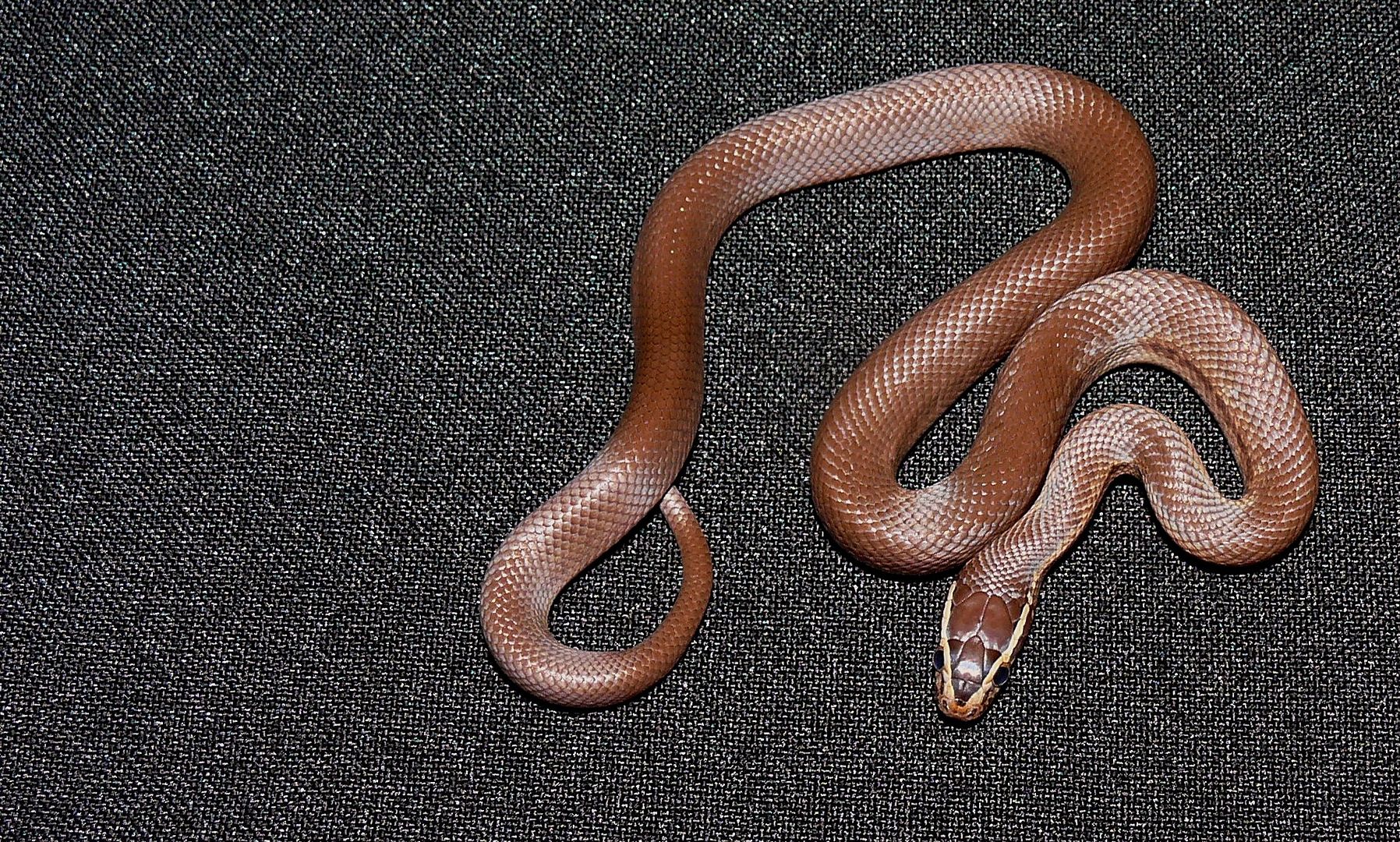 Then there were two of these lighter ones (one sadly drowned itself in half an inch of water, still don't know how that happened?!)
when this little one started getting lighter, as opposed to the others getting darker, I started to get a little excited... It is definitely different!
A light one, with a darker sibling for comparison (Photo taken about 2 months ago)
The light ones seem to be getting lighter, and the dark ones are definitely getting darker, but if they survive through to breeding age I will definitely start doing some breeding to see what is going on here.
Any ideas or comments are welcome!
Thanks for looking!