Hello everyone
I've started keeping venomous recently, my main interest is elapids. I'm trying to keep the collection mainly indigenous, species that I would like to get in the near future include Rinkhals, some Aspidelaps spp and hopefully some Cape Cobras in the future if I can find ones on permit.
Here are some pictures of my male Banded Snouted Cobra, he's still a small guy but I hope he turns into a real stunner in the future. He is behaving like a typical snouty and has the feeding response of one!
Here is home showing off, I just love the hood of Snouted Cobras.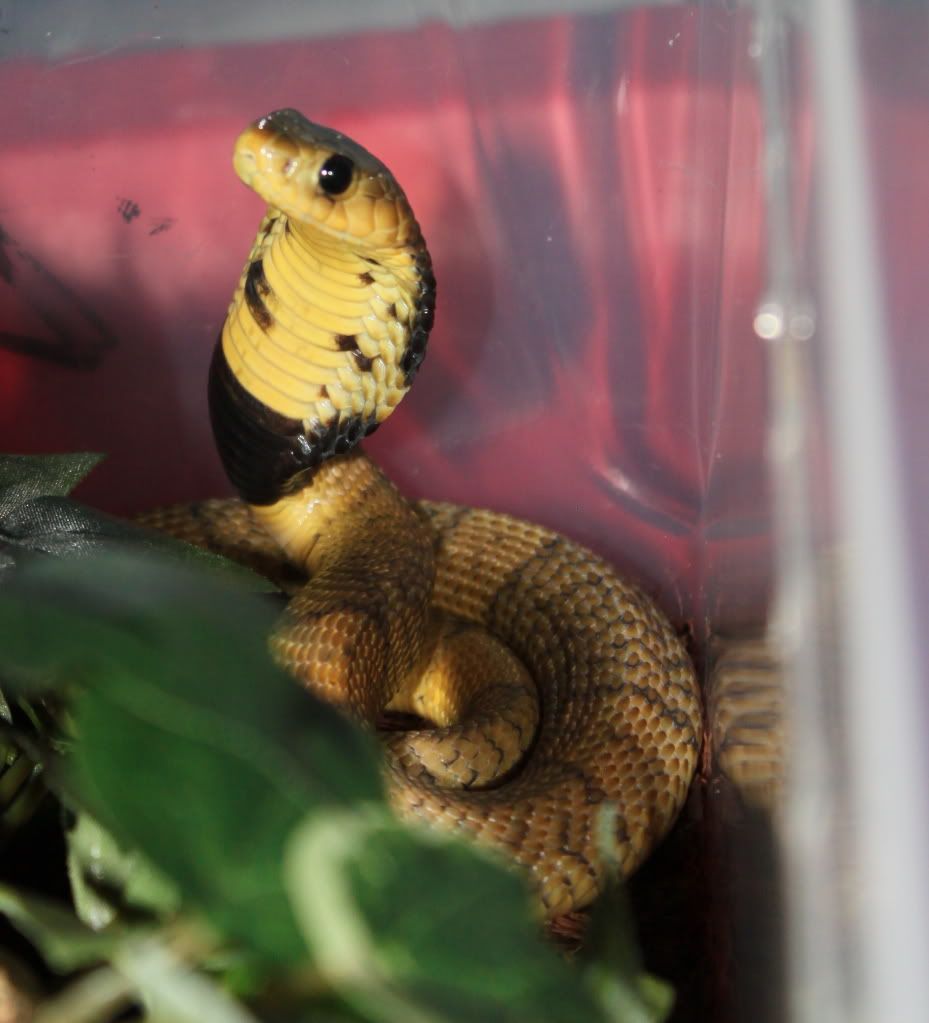 Here he is trying to be sneaky.
Hope everyone likes the shots.