Well, on Saturday, the 16th of May, I was on my way out to go scout a farm for a farmer, who has been losing livestock to an unknown entity. On my way there, I got an urgent call to remove what at first was a large night adder... I said that I would pop in as it was only a few K's out of my way. Phoned the original farmer up, and re-arranged to meet half an hour later.
On arriving at the farm house, I was greeted by the entire family, and most of the neighbours... All excited, and some distressed. Dogs and children were running around as if nothing was amiss. The farmer led me to the garage by the house, and to a small two-door, two drawer cupboard in the one corner, and pointed to an oil sump on the bottom shelf.
While my eyes adjusted to the low light, I saw a short snout, and very keeled scales, and immediately knew what I was dealing with.
Not a Night Adder, but definitely an Adder... A really beautiful female Puff Adder! I calmly asked all the onlookers, who were now standing all around me, to please move off , so I could remove, and box the poor snake. They all gladly did so without hesitation, and I boxed the little girl, and showed her to the children, through the box, and explained to them why they must never try and pick them up, and always call a parent first. I think we tend to forget to include the little ones in our call-outs, as they are normally the ones to find the snakes, and then alert the parents, and a good age to start re-educating them on the values of our reptiles.
She is lovely and fat, and measuring around the 70 - 80cm mark, and has almost no scarring or damage on her.
Without further ado, some pics of the lovely girl before release.
Full-body shot, side on
Full-body shot, top down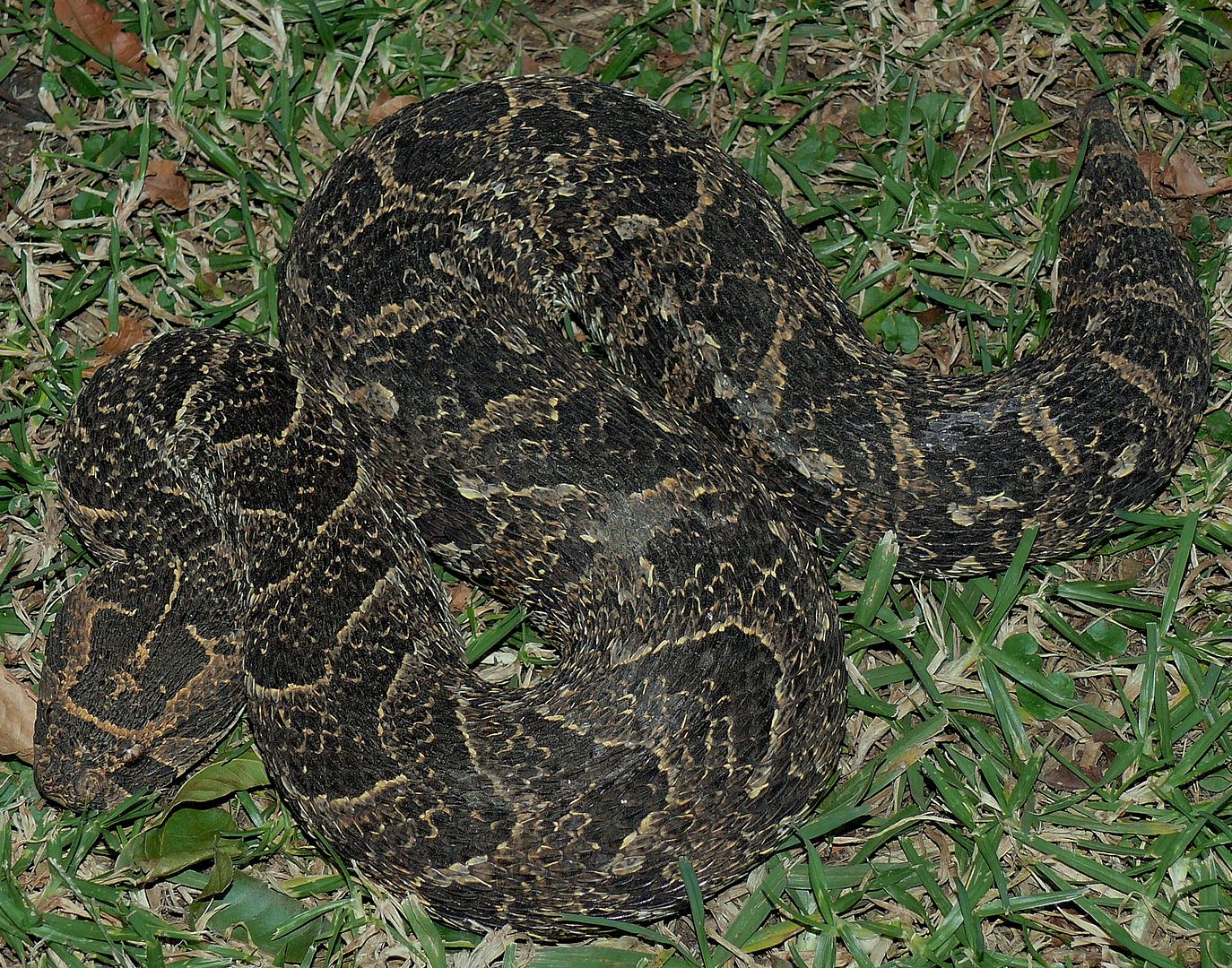 Face-on shot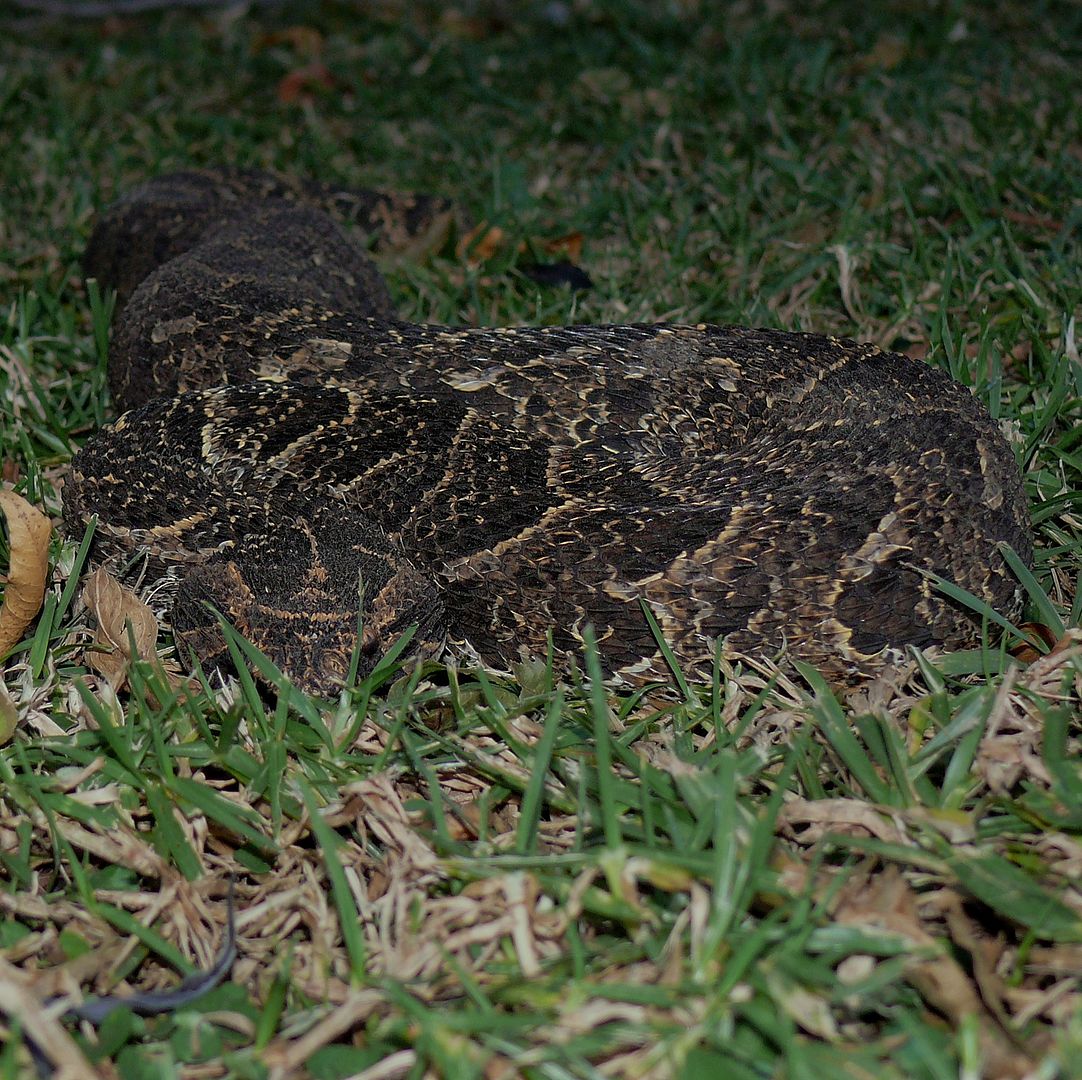 Showing belly patterns and coloration
Scalation close-up, showing pattern, colors, and keeling.
Enjoy!