Well, woke up to an early Christmas present this morning... Well, a whole bunch of prezzies actually...
I was blessed enough to be able to experience this first hand, and take some photos of the event as it unfolded. Sadly, I couldn't document each and every one, as some had already been born, and then I had a call out for a mole snake just outside of town, that I had to end up digging out of a veld rat tunnel maze, on my own... The locals were too scared to go near the hole, and refused to help...
Without further ado, here are the pics...
One of the first ones, when I woke up to the wonderful sight...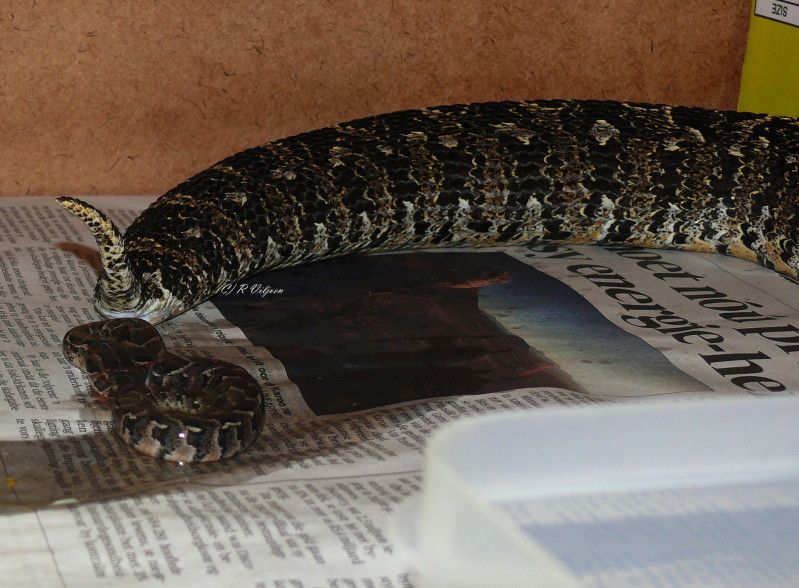 The first breath...
One starting to come out...
Getting there..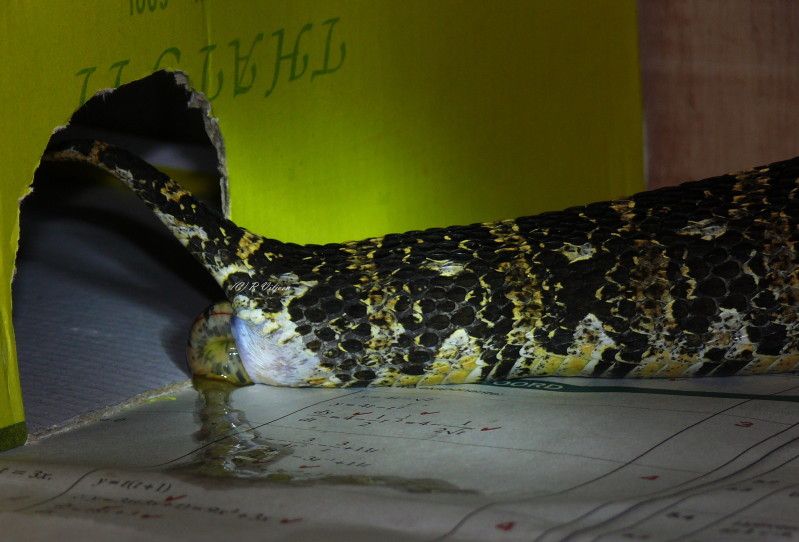 Just about out...
And a second sibling sneaks out almost immediately after...
Mom, and her progeny...
19 little beastly watch springs in total, no slugs at all. I will sex, and sort them out when I get home this evening, as today was just a mad rush... Some of them had shed immediately after birth, and some are still in the process of doing so...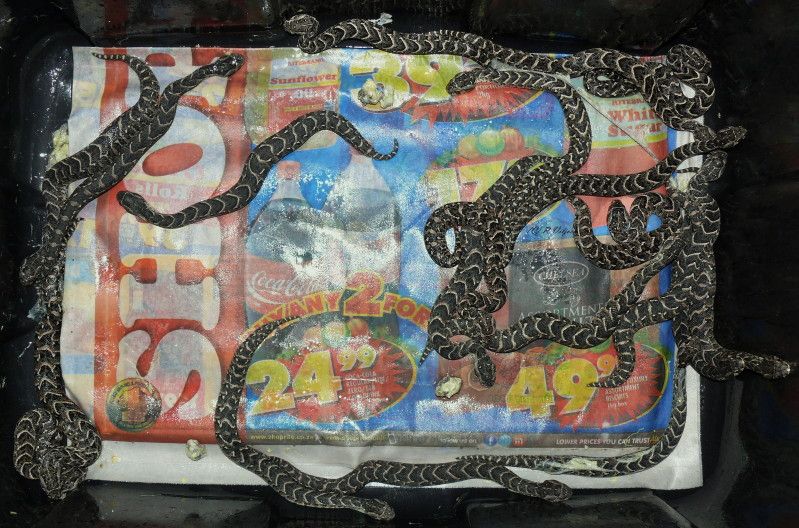 Enjoy the pics, and will keep this updated.