A few pics of one of my Black Mambas post shed. This is a 2.1 - 2.2m female. I've had them for a while now and they're still going strong. I've been told that both females gave eggs last season so I'm holding thumbs for this season.
Trap boxes (PROPER boxes, the cardboard box in the pic just acts as a hide and a raised basking spot) are definitely the way to go with these guys (especially with big / aggressive specimens). Fortunately they are generally very willing to retreat to their box when startled.
Some day I hope to keep all four
Dendroaspis
species as well as
D. j. kaimosae
. Anyway, here are the pics!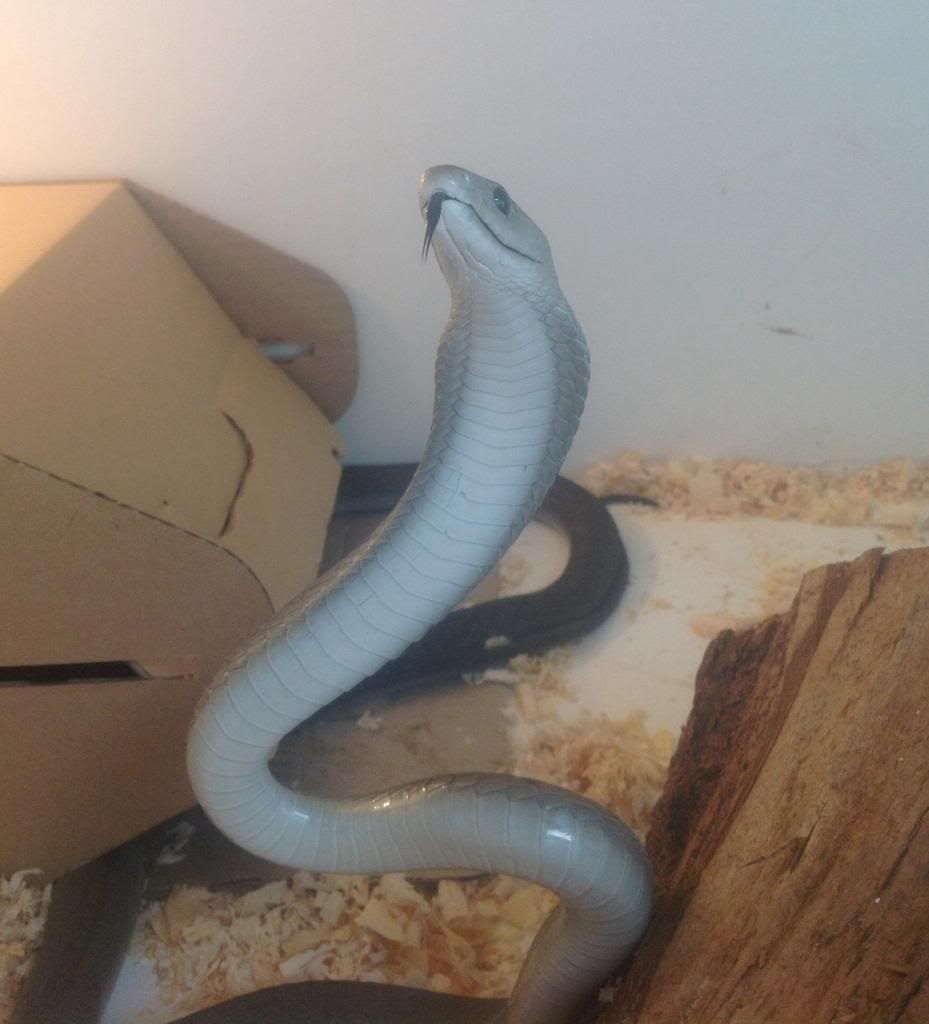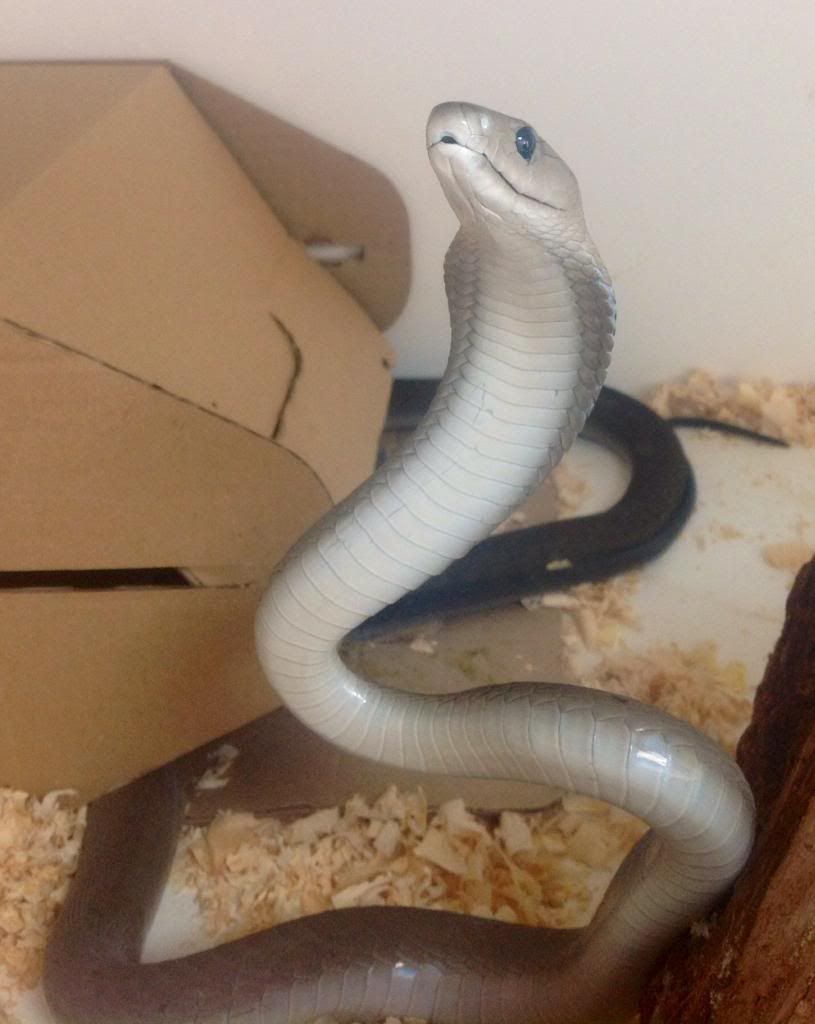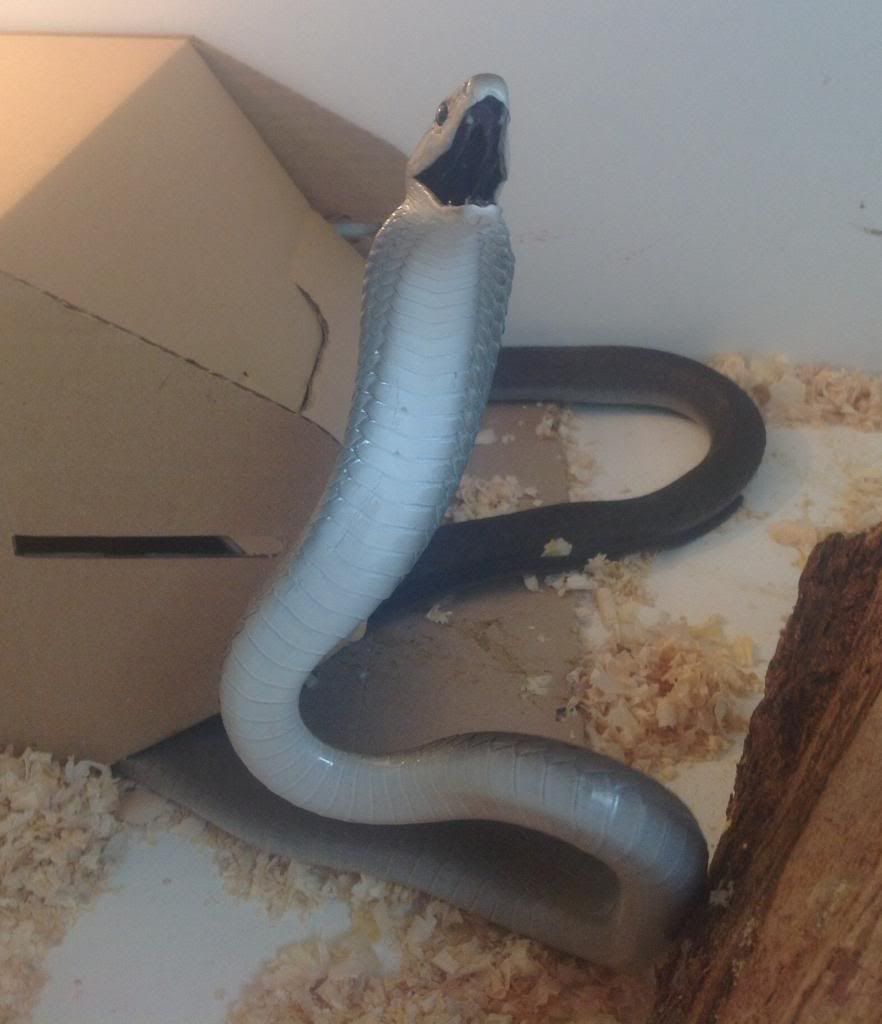 Regards
Wade
P.S apologies for the size of the pics.