I quickly checked up on the eggs yesterday afternoon and I noticed a little head pipping out.
Naja atra (Chinese cobras) are busy hatching after 56 days.This is what makes all the efford worth it at the end
Here's the little guys starting to cut through the eggshell using their eggtooth.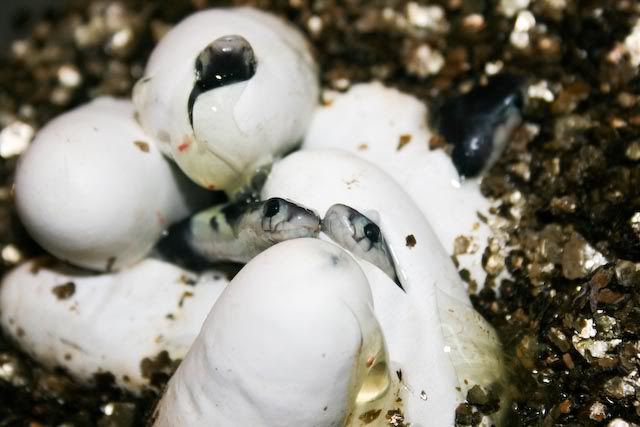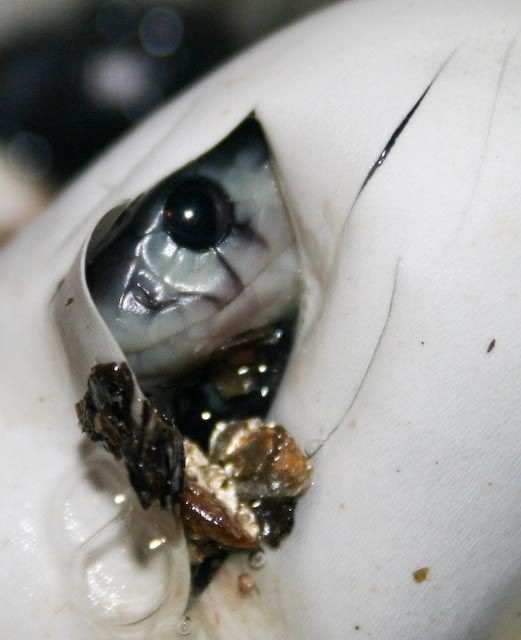 You can clearly see the eggtooth in this picture under his top lip.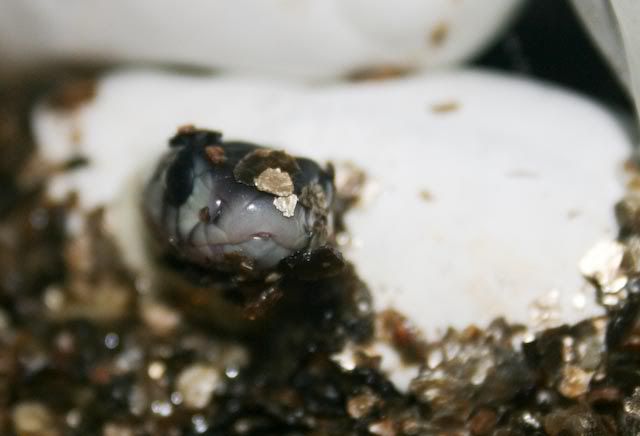 Here's the first little guy out and spreading his first hood.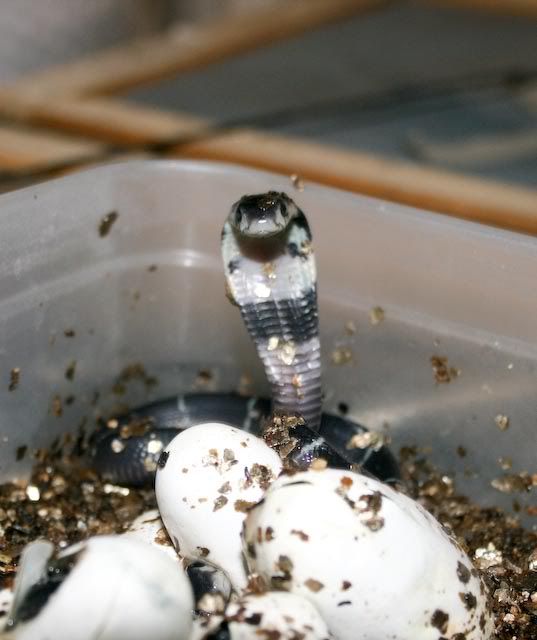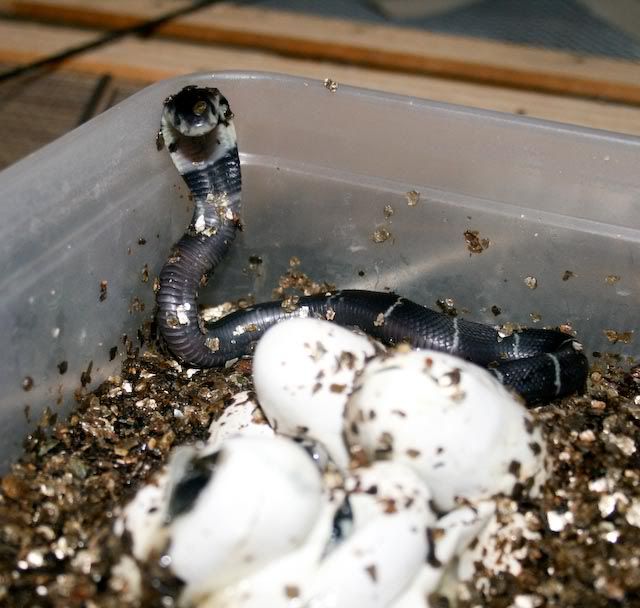 Too cute