hi...
I forgot to tell/ask you...
The day before yesterday, my female
Naja siamensis
was shedding her skin, so after she had shed, I offered her a fat rat (about 350 gram) and off course she eat it, but after 5-10 minutes, she was sniffing around in her enclosure like a horny bull and when she came to her sheded skin, she sniffed at it for maybe 2 minutes and then she started to eat it...
Have you ever heard about that behaviour before and do you have any idéa why she ate her skin ?
Here are some pics of it...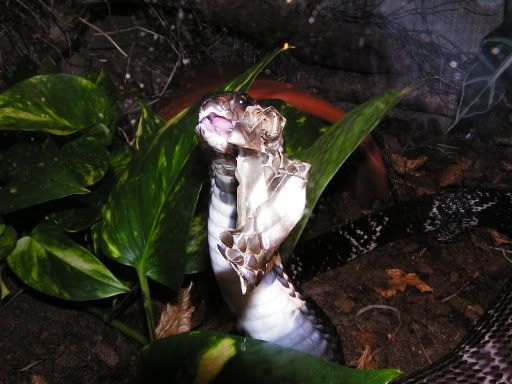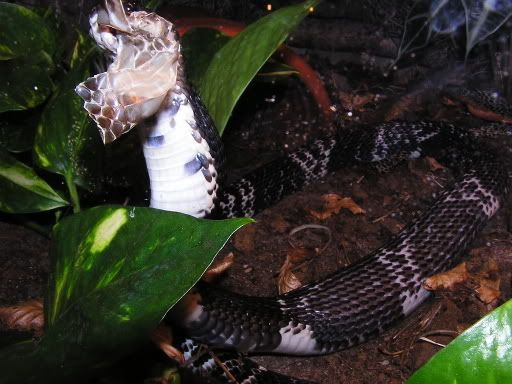 She just ate maybe 20-30 cm of her skin and on the second pic you can see that she has been fed already...
I know that some geckos eat ther skin but I have never heard of an asian cobra eating her skin...
Henke