Im ecstatic so please excuse my enthusiasm for this tiny gecko...but it might as well be a monster!
I managed to get a Female P.rugosus last last year two eggs were laid soon after both infertile , captive mating took place and i got a total of 6 eggs two cracked and went bad one laid and now looks infertile still two good eggs to go.
The first clutch was laid October 6th 2009 and hatched today January 4th 2010 hatched in 80 days semi covered in plaster sand at temps
of +- 27 - 30 degrees.
This animal is the first step to create some second generation captives!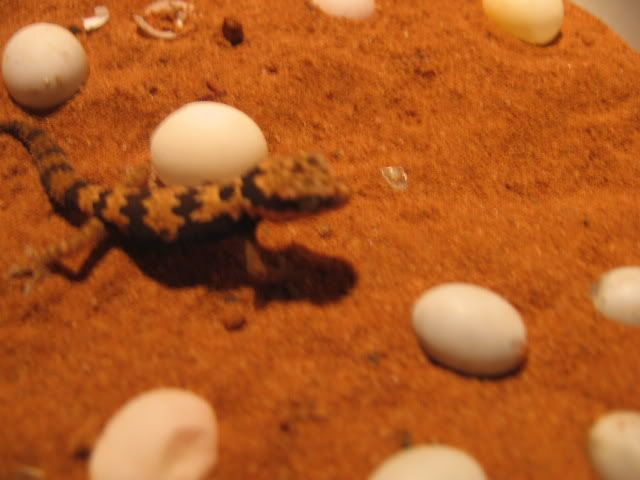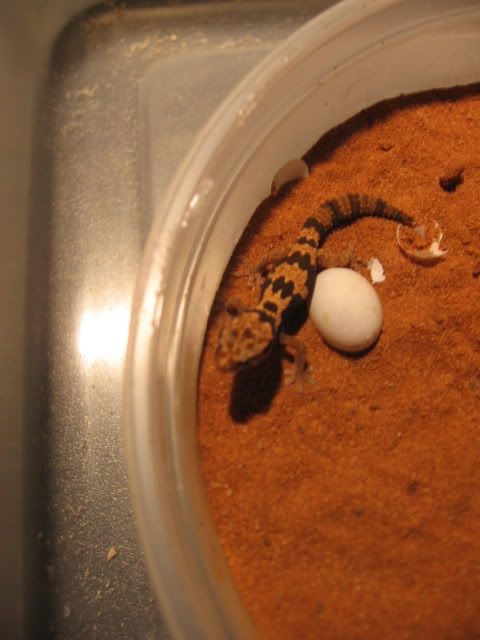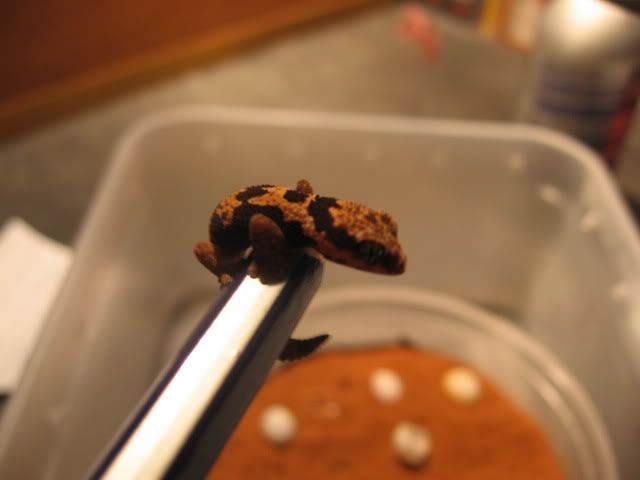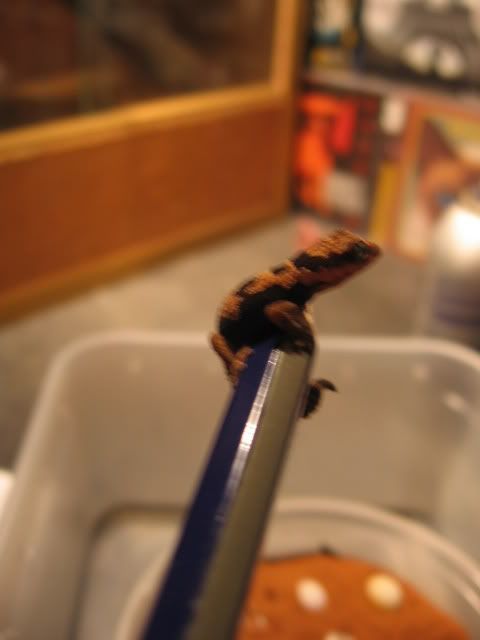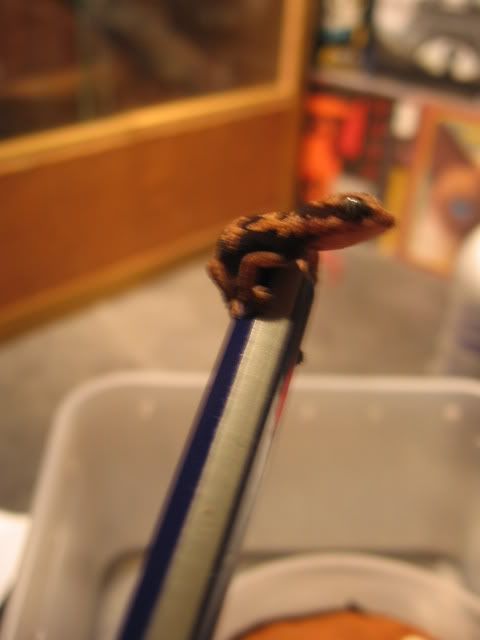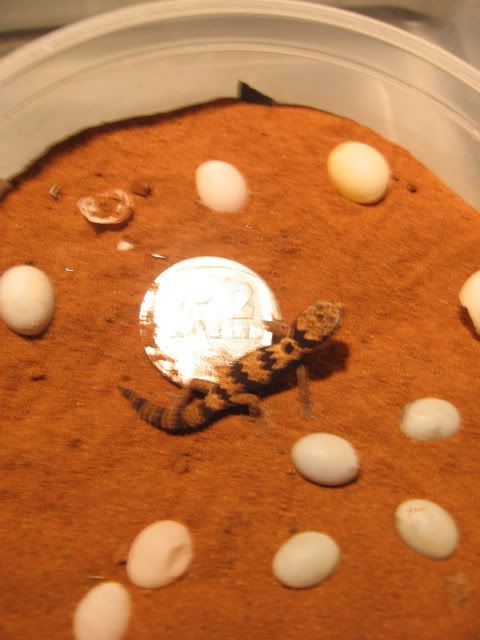 It's home for the time being.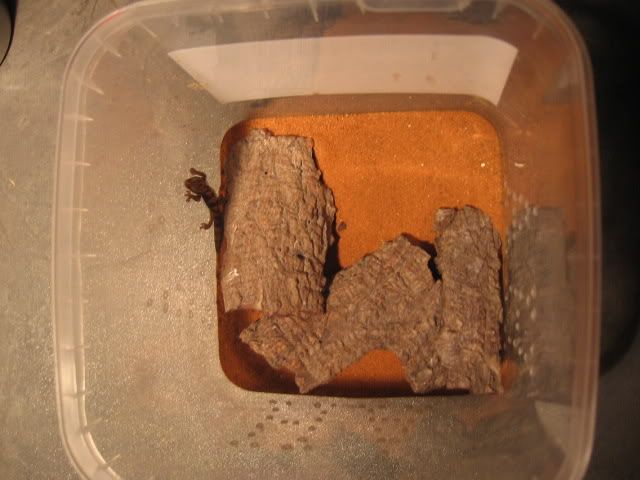 Sorry the pictures aren't quite up to standard didn't have access to my SLR.
Tyrone