There was this guy I used to know in Cologne that only kept and bred designer Cottonmouths. Leucistics, albinos and a whole bunch of other stuff that had yet to be named. His name is somewhat predictably Fritz something or other and I found him on one of the bigger U.S. sites, possibly Kingsnake.com. I unfortunately lost his details and a whole bunch of breath taking photos when my computer crashed. We got in touch when he expressed interest in a little female I bred out a few years ago.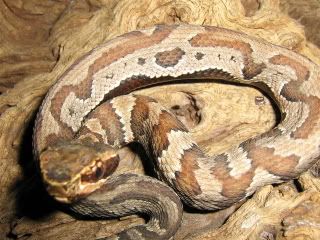 Shortly after birth.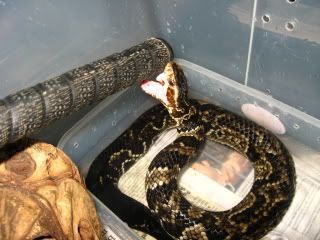 And a few months ago.
Regretfully these photos don't do her justice, she really is a stunning animal in the flesh.