Namaqualand has stolen my heart & even in winter it is still abundant in the most colorful of reptile life. We were lucky enough to be their in their flower season. Enjoy the pics & please feel free to correct any wrong ID's as all these species are new to me.
Platysaurus broadleyi
- Augrabies Flat Lizard ( Augrabies Falls)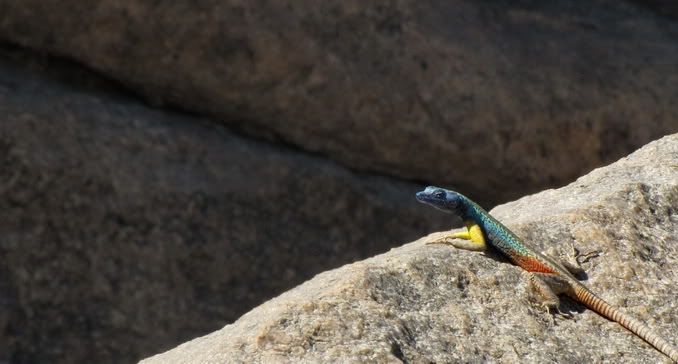 Trachylepis sulcata
– Western Rock Skink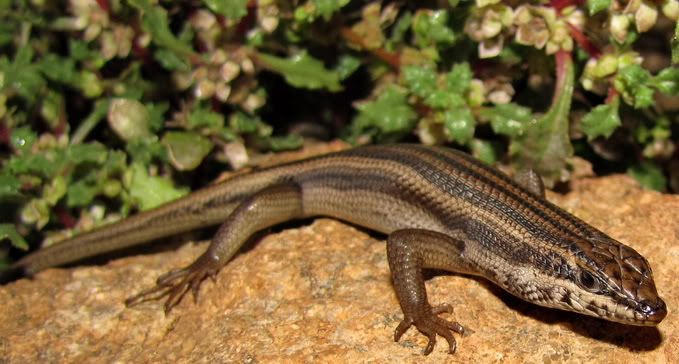 Agama Atra
– Southern Rock Agama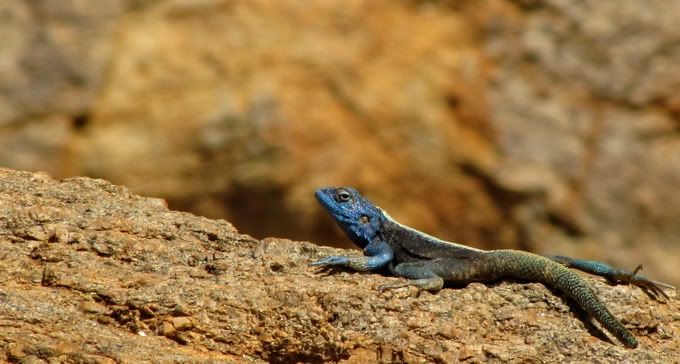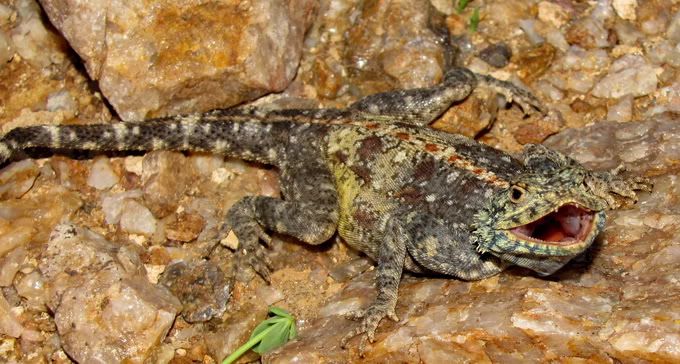 Cordylus polyzonus
– Karoo gridled Lizard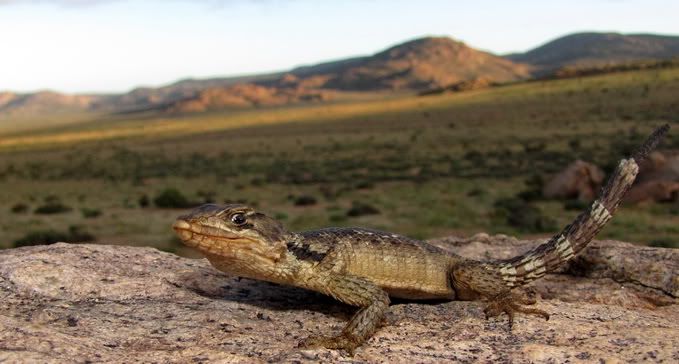 Pachydactylus weberi
– Weber's gecko
Pachydactylus serval
– western Spotted Gecko
Goggia rupicola
– Namaqualand Dwarf Leaf-toed Gecko
Ptenopus garrulous
– Barking Gecko (Port Nolloth)
Chondrodactylus bibronii
– Bibrons Gecko
Acontias meleagris orientalis
– Striped legless skink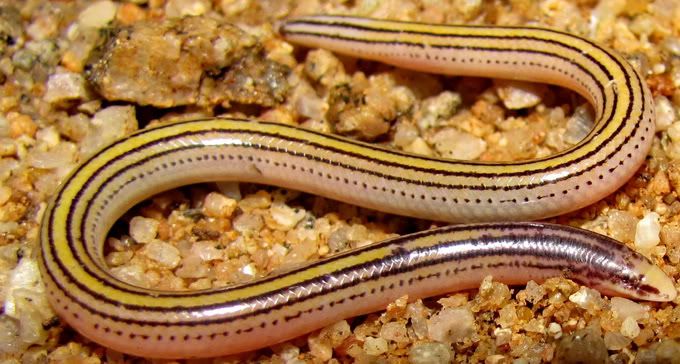 Chersina angulata
- Angulate Tortiose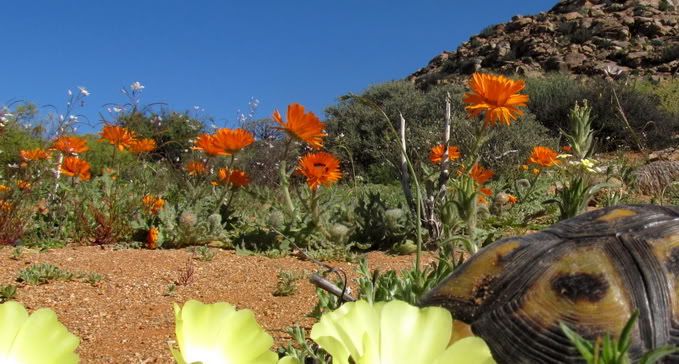 Homopus signatus
– Speckled padloper
Psammophis notostictus
– Karoo Whip Snake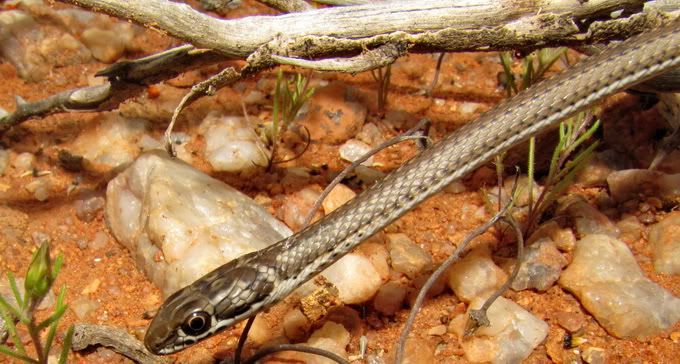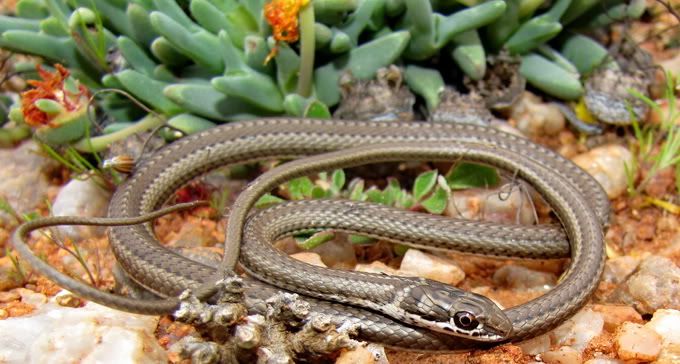 Bitis cornuta
– Many Horned Adder.
Hadogenes phyllodes
- Namaqualand flat rock scorpion
Opistophthalmus pallipes
- Namaqua burrowing scorpion.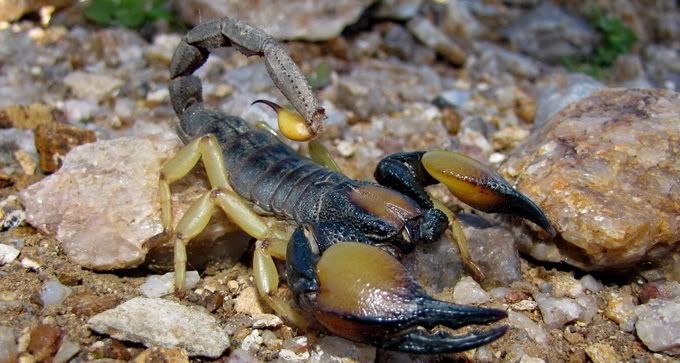 Flowers!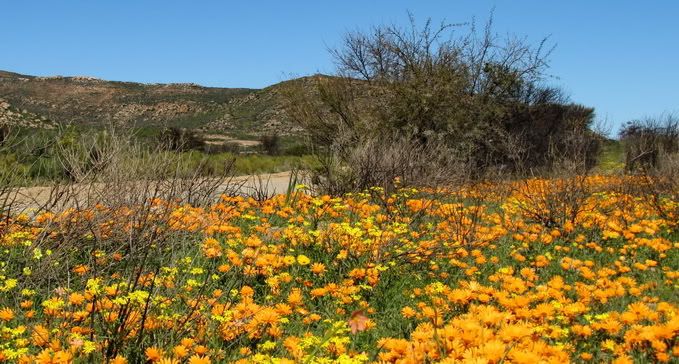 DK