After 56 days I decided to cut the remaining Bredl's python(Morelia bredli) eggs.
There was 26 eggs to start with.The majority was infertile,2 good ones ruptured and rotted and I had a broken hygrometer,So eventually I managed to nurse the last 7 eggs to health.
Apart from that ,we had about 10 powercuts that lasted through the night that also played it's part and there was a time that I really didn't think anything good will come from the eggs.
Non the less,to my surprize .there are 7 good babies thats sitting in the eggs ,almost ready for the world.
The worst looking egg looks to have quite a special little dotted one peaking.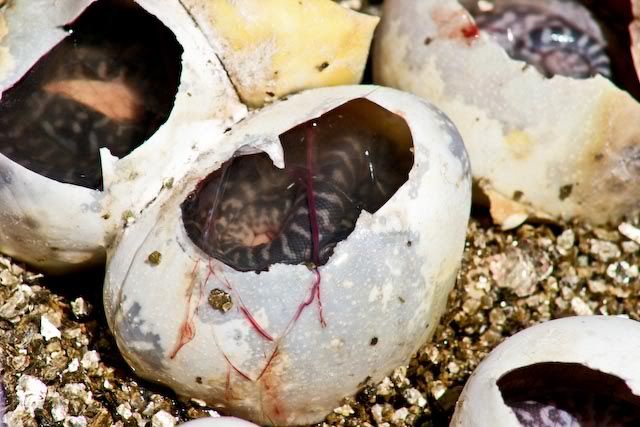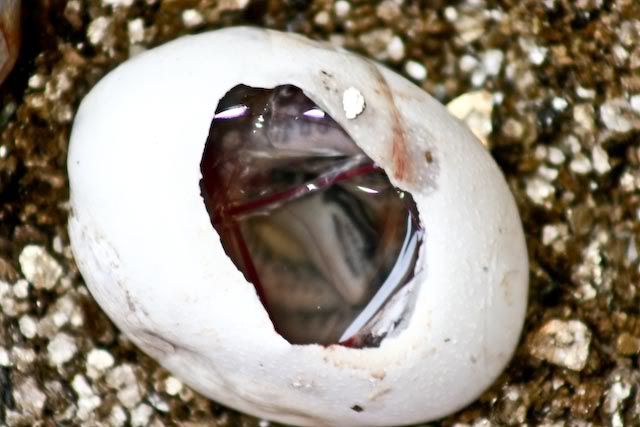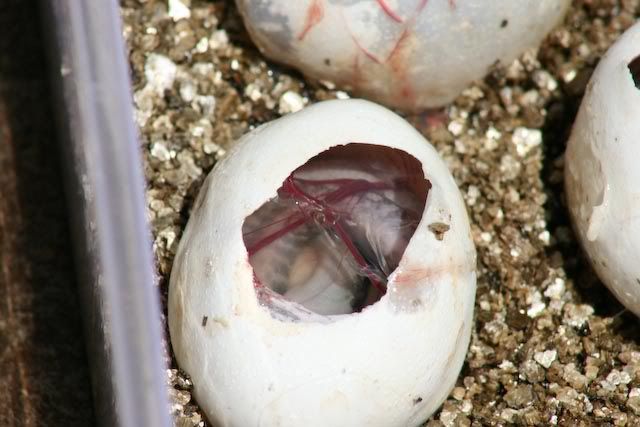 Just a reminder how good looking the parents are