Hi guys.It has been awhile since I have shared some of my artworks on here.I have been rather busy with non reptile related works.
However...Here are a few of the latest I did inbetween my other paintings.
Indigo snake.commission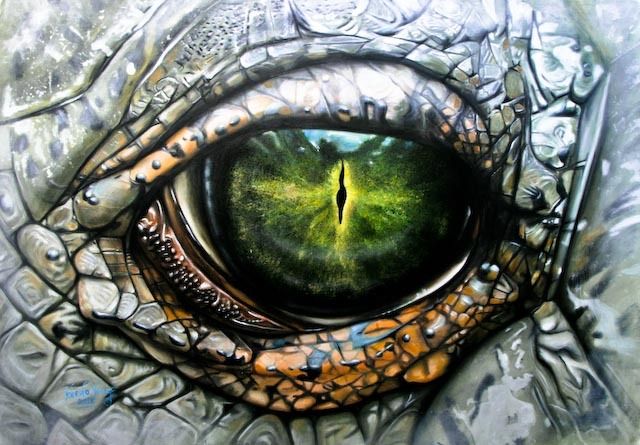 Crocodile eye.commission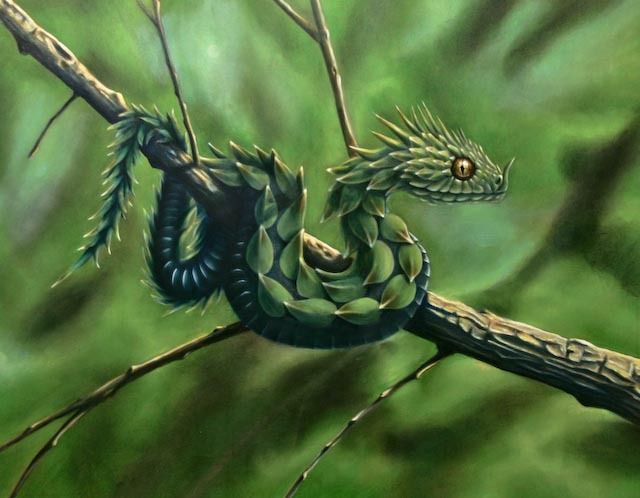 A New species of Atheris I descovered
NEW SPECIE ATHERIS DESCOVERED
Locally known as 'dragon viper' from Central Africa.
This species is known only from a few single individuals, discovered earlier in 2015. It has only 5 heavily keeled mid body scale rows that gives it the dragon appearance. Locals claims that the
spine on the fern-like tail carries a neurotoxic venom that they use in rituals to contact their
ancestors. It feeds on small rodents and nesting birds. An Individual has been recorded with a length of 60cm.
Hope you enjoyed.Thanks for all the ongoing support from some of you.