Got in February, not sure on the exact age but it probably hatched in January. So 4/5 months old, hoping for a female
.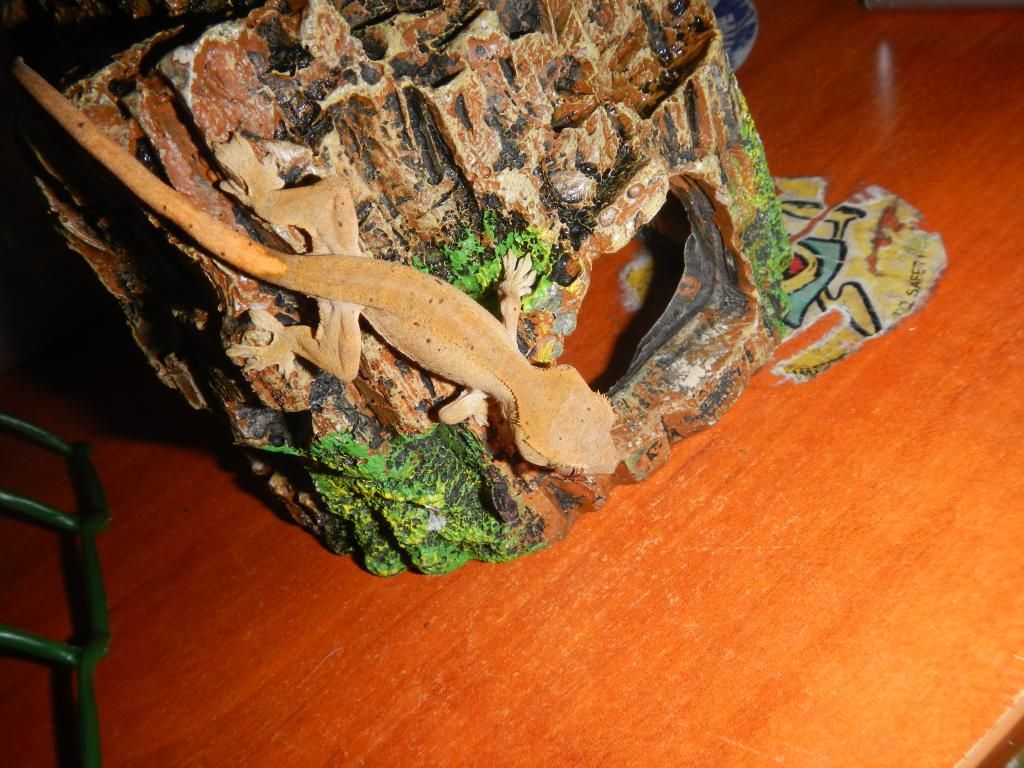 Crested geckos, like all geckos, do not ave eyelids so they use their tounge to clean their eyes. I have alse seen that when I mist and its face gets wet, it uses the tounge to lick the lips and drink the water off of the face. Interesting little guys.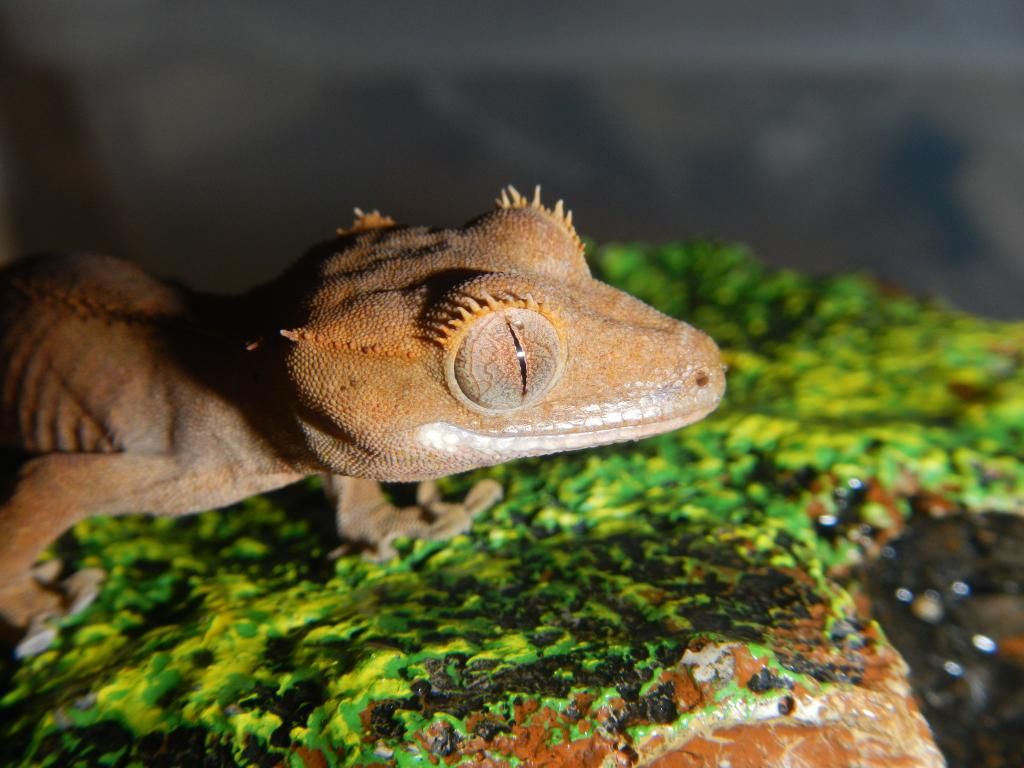 They have enormous eyes and great eyesight due to the fact that they have bad smelling.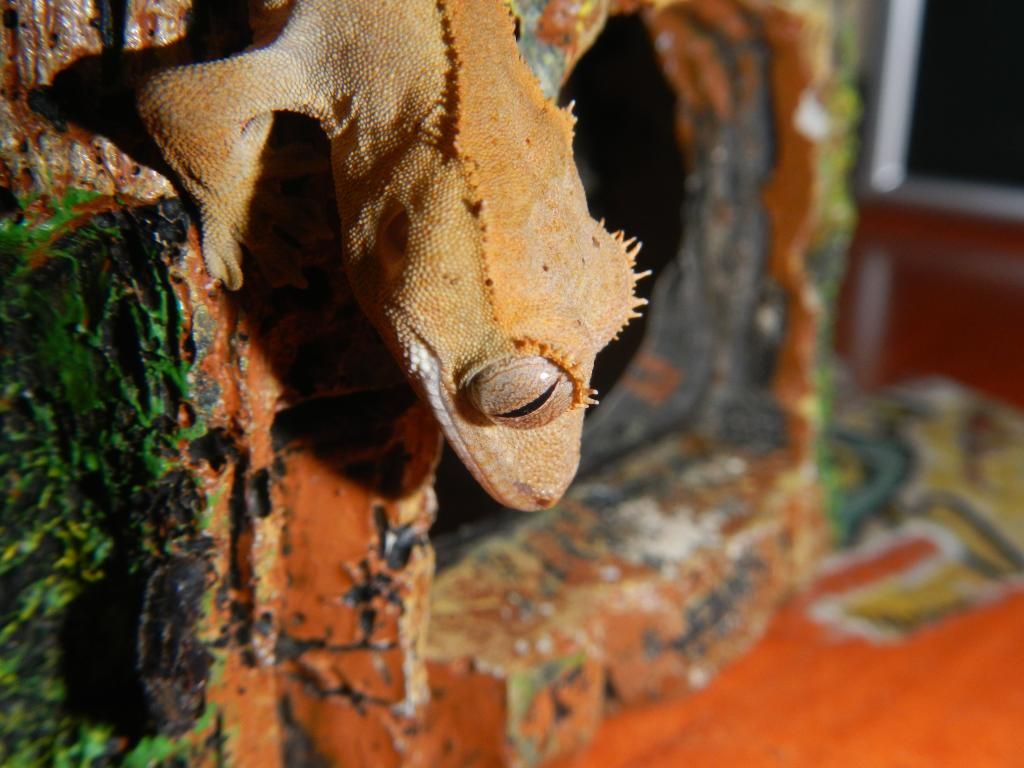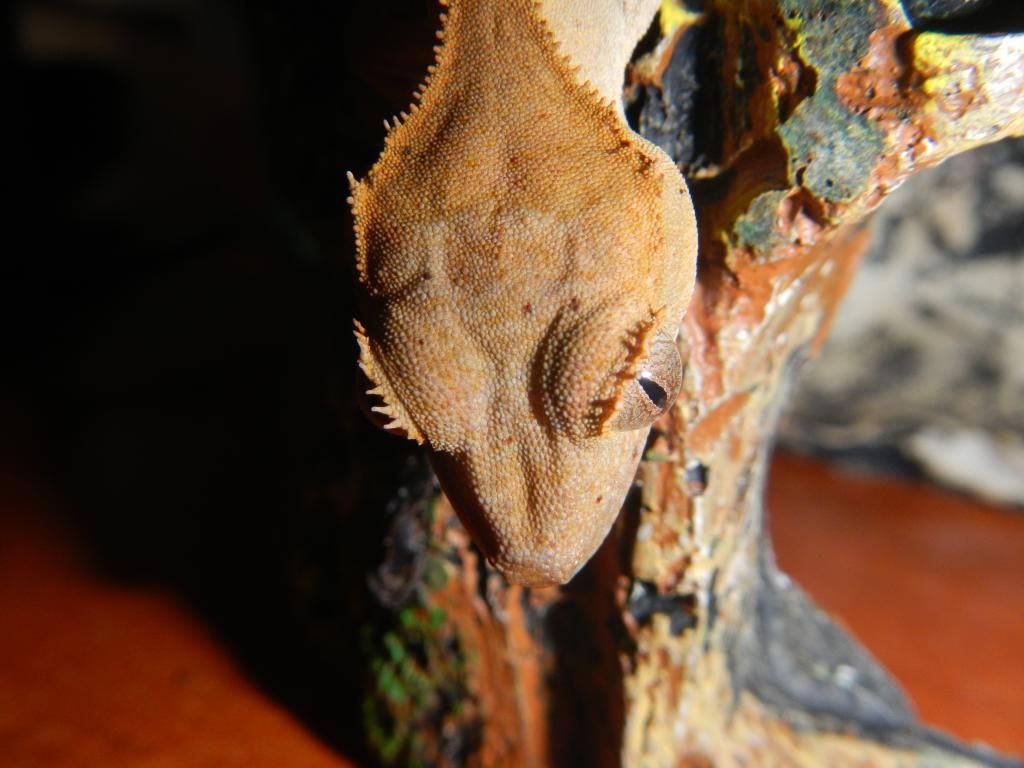 Thanks for looking, hope you learned something new