Hi All,
It has been a good while since I have posted on the forum. Lots has been happening at Reptile Garden but this tops my list.
So I have put a little story board of pictures below. Hope you all enjoy.
I placed her into a safe area to lay her eggs. She dug a long tunnel that kept collapsing so she made do with a small hole in the end.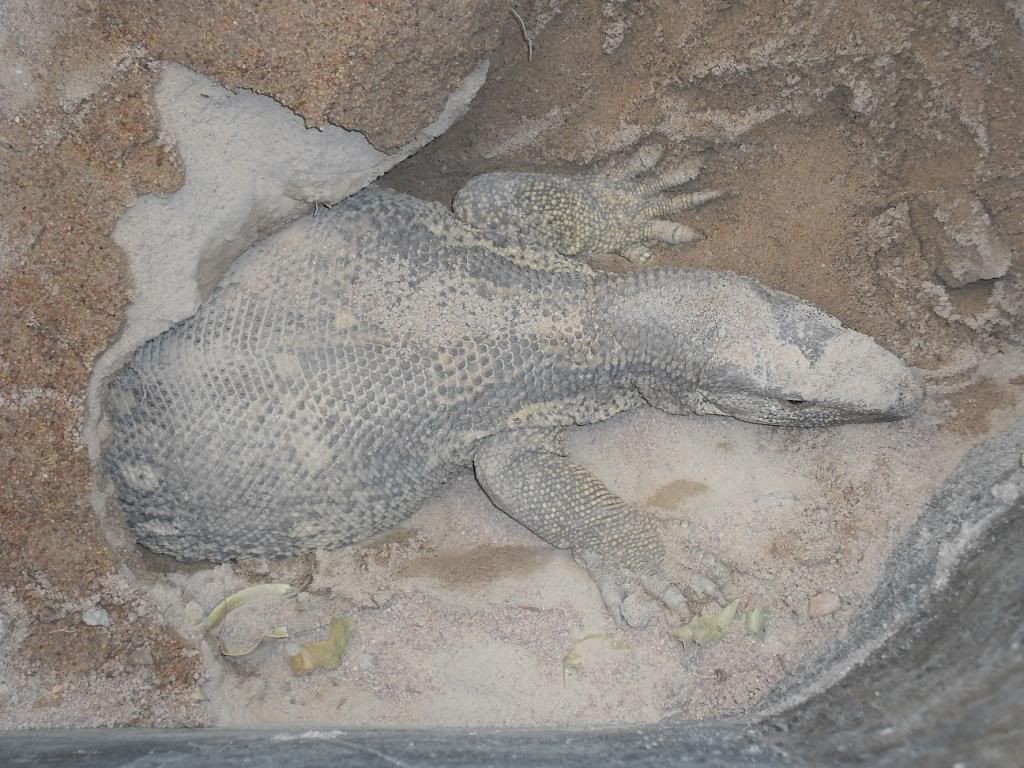 Due to the space shortage, I dug behind her and took eggs as they were laid. She was in a heavy trance and I could even move her legs out the way. It was a really amazing experience. I could wait all night so I left her to lay the rest and bury them so I could get them in the morning. In total I got 28 perfect eggs and 2 which she broke.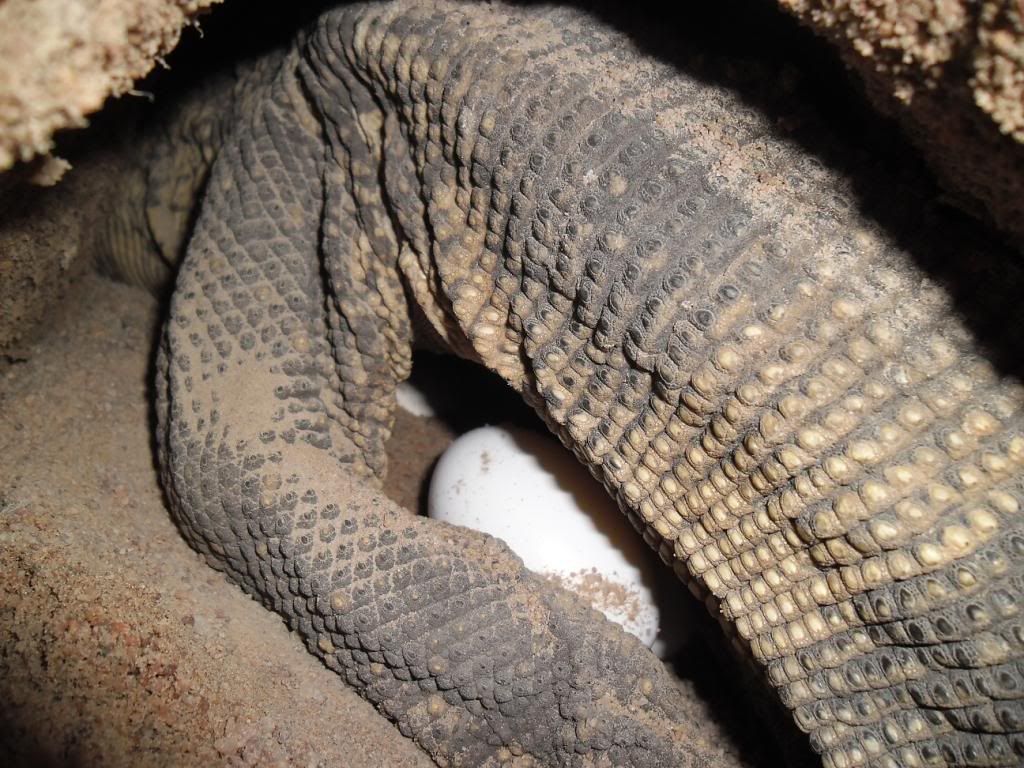 Well this was one of the first chaps out and believe it or not they didn't all hatch at the same time. I have 2-3 hatch every day for close to 3 weeks.
Some eggs I cut only once I could see they slit or had been trying. I did unfortunately lose 2 in the egg.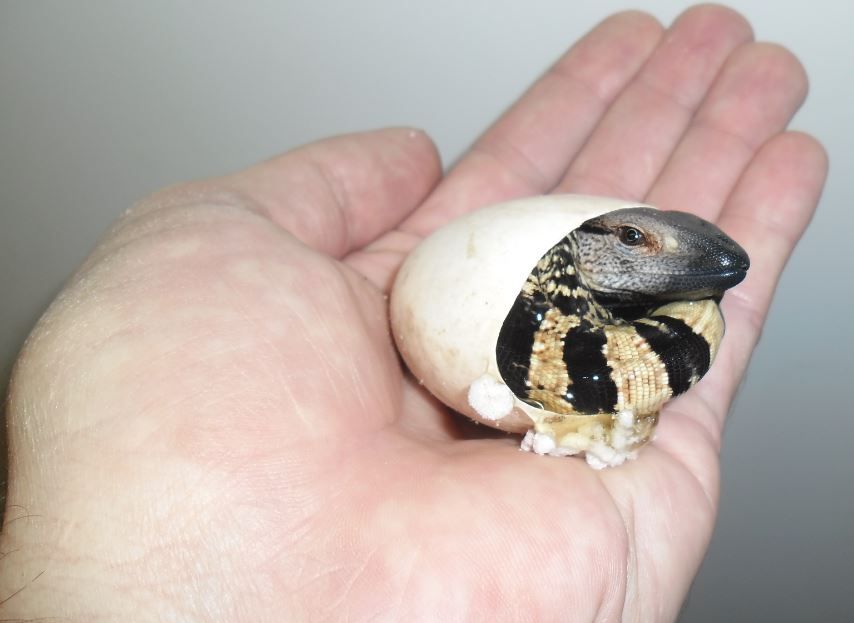 One happy family. (baby was obviously removed after picture)
I left my camera so I can't post pics of the babies but sure I will get some up here soon. They are all eating and have had a few meals. Some awesome little characters these.